Drake's Lawyer Argues Against Deposition in XXXTentacion Trial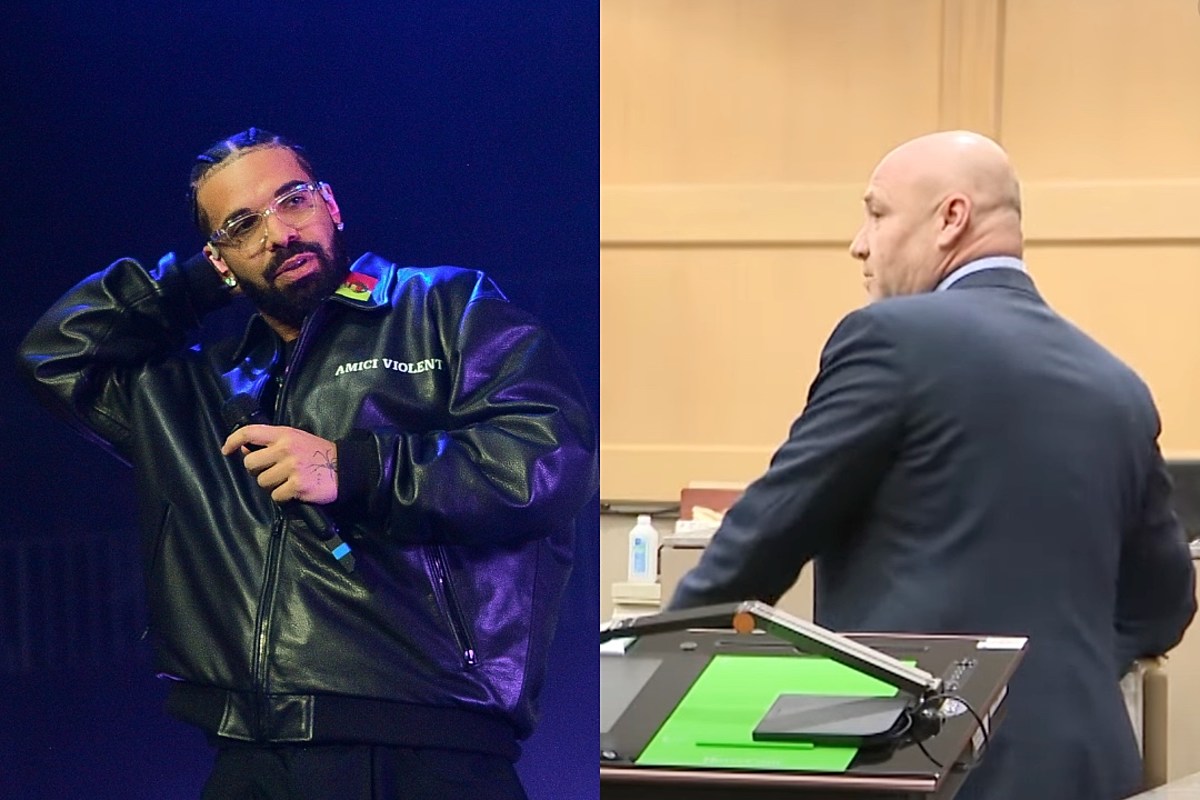 After numerous attempts to depose Drake by the defense attorney of one of the men accused of killing XXXTentacion, the Canadian rap star's lawyer appeared in court to argue whether or not Drake should have to sit down for questioning concerning his alleged connection to the South Florida rapper's murder.
The trial for Michael Boatwright, Dedrick Williams and Trayvon Newsome, three of the four men accused of being involved in XXXTentacion's 2018 murder, continues this week. On Monday (Feb. 13), Drake's lawyer appeared in court to respond to Judge Michael Usan recently signing off on an order that mandates Drake show up for a deposition in the case or face possible consequences. In a livestream from court shared on YouTube by Law&Crime Network, Drake's attorney argued that the subpoena affidavit was not filed properly.
"I think that the affidavits attached to the motion are insufficient," Drake's attorney told the judge at the :20-mark of the video below. "I don't believe that an order to show cause is appropriate given the lack of foundation in the petition. There's not only missing pages but the things that are attached to it, the affidavits that were filed, were insufficient to warrant an order to show cause."
Dedrick Williams' defense lawyer Mauricio Padilla stood firm on his stance that Drake should be deposed as part of his client's due process. Drake's lawyer was not totally against this if the paperwork were filed and subpoenaed properly but noted that he would again fight the deposition due to it being inconsequential to the case.
In the end, Judge Usan urged for the deposition to take place, noting he would make some stipulations.
"From the beginning, the Court raised some reservations about whether or not this is a witness who should be deposed. However, felt that the defense raised at least barest level to allow for discovery," Judge Usan noted.
"In order to ensure the due process rights of the defendant, and full discovery to make sure every avenue is being explored and nothing's been left untouched, my thought is, if your client were to have this electronic deposition, you could certainly limit the scope and area of it," he continued. "I am prepared to enter an order, because I'm well aware that a lot of people are titillated by, 'Oh, look who's involved.' The gossip and the rumors and everyone just wants to run wild with these things. I'm prepared to say that such discovery deposition shall remain sealed…Not to be released to the public. Not out there. Picture of Drake testifying. I can understand why he's not interested in that. And shouldn't be."
Padilla has laid out a case that Drake is involved in the killing of XXXTentacion and has been pushing to have this scenario taken seriously by the Court. He's provided evidence in the form of a cryptic tweet posted on XXX's social media months before his death that read: "If anyone tries to kill me it was [Drake]." He also brought up the two rappers' beef over X accusing Drake of biting his flow and Drake song lyrics, which Padillia claims feature Drake subliminally addressing XXXTentacion's death.
Yesterday's court appearance from Drake's lawyer came a day after Drake's attorney Bradford Cohen filed a court motion asking to quash motion to subpoena his client.
"It is both unreasonable and oppressive to subpoena an out of state party who has not been mentioned in any reports, any investigation, or referenced to have any involvement in this matter," Cohen wrote in the response filing. "To mandate that he appear for deposition for something that he very clearly has no relevant knowledge of is unreasonable."
According to a new court filing on Tuesday (Feb. 14), Drake is now scheduled to be deposed on Feb. 24 via Zoom.
Michael Boatwright, Dedrick Williams and Trayvon Newsome have been charged with first-degree murder and arm robbery in connection to the killing of XXXTentacion, who was shot and killed on June 18, 2018 during a robbery attempt outside RIVA Motorsports in Deerfield Beach, Fla. The trio faces life in prison if convicted on the murder charge. A fourth suspect, Robert Allen, pleaded guilty to second-degree murder last summer. Last week, Allen testified in the trial, confessing to his and the other three men's involvement in the robbery and murder.
Watch Drake's Lawyer Argue Whether or Not the Rapper Should Sit for a Deposition in the XXXTentacion Murder Trial Below
See 44 of the Longest Prison Bids in Hip-Hop History
C-Murder, Max B, B.G. and more.