Chief Keef Has a Studio in His Bathroom – Watch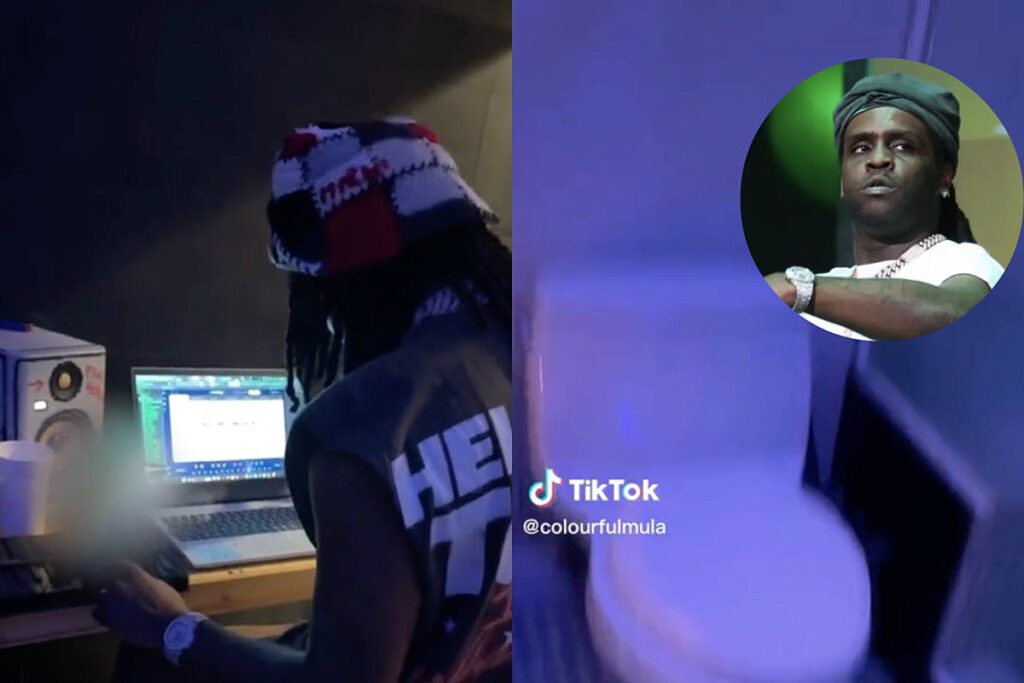 Chief Keef has a studio set up in his bathroom.
On Thursday (March 16), Glo Gang brand designer colourfulmula shared footage on his TikTok page of Sosa laying down tracks in his lavatory lab. The short video shows a walk-in shower with a toilet next to it. Above the toilet is a large flat-screen TV. The camera then pans to show Chief Keef in the same room behind a table that has a speaker and a beat machine. The Chicago rapper is punching out potential chords for his new instrumental on a laptop.
"Chief Keef put a studio in the bathroom," the TikTok voiceover says over the clip in the video below.
Chief Keef isn't the only rapper who finds solace in the washroom, apparently. Last summer, Post Malone admitted he writes most of his lyrics on the toilet.
"S**t literally comes to me, because I write all my songs on the can," Post Malone revealed during an interview on The Howard Stern Show. "I say about 30 percent of all my albums have been written on the sh**ter. And I'd say 60 percent of lyrics have been written on the sh**ter," Post added, admitting that he spends up to two hours creating on the commode.
"I have a special notepad off to the side where I can write my s**t," he continued. "It's my special zone. 'Cause no one wants to come talk to you while you're taking a s**t."
Chief Keef is currently prepping the release of his often-delayed new album Almighty So 2, which is now scheduled to drop on April 14.
See Video of Chief's Keef's Bathroom Studio Setup Below
See the Definitive List of Bizarre Tweets From Rappers