Cardi B Performs at NYPD Event for Community Service – Watch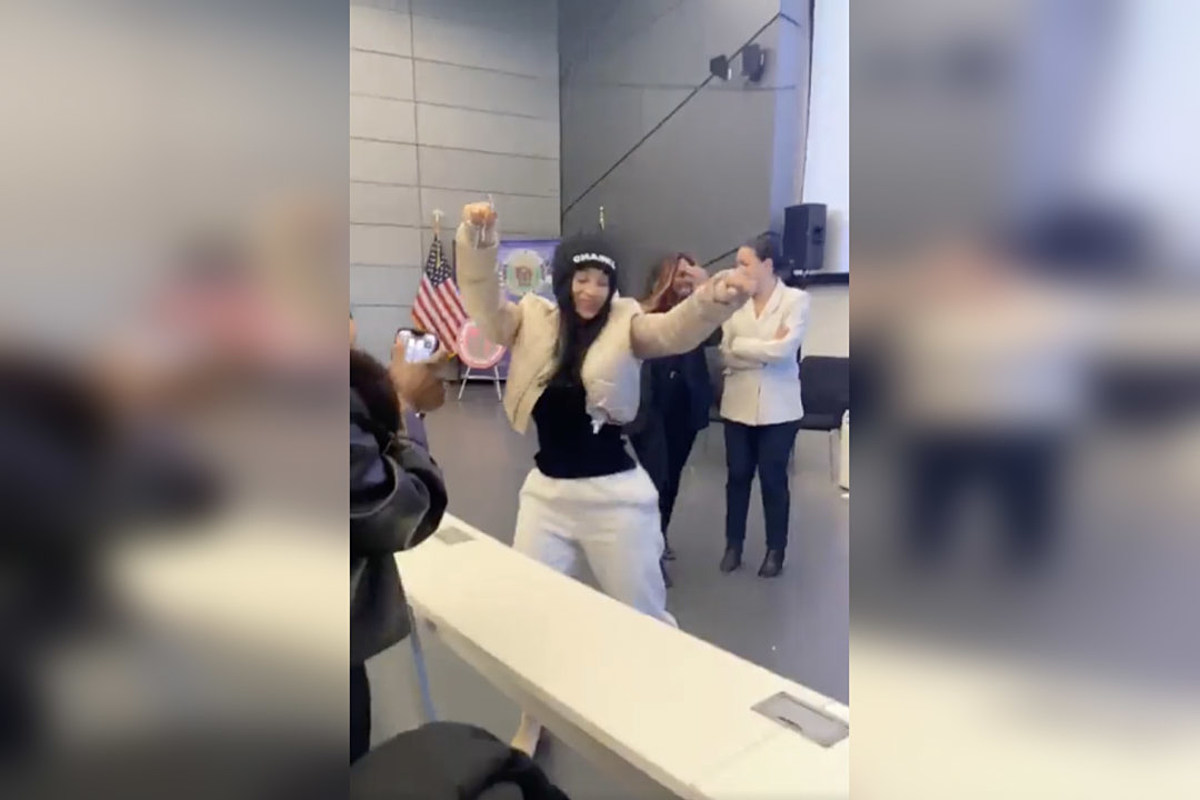 Cardi B is completing her court-mandated community service and looking like she's having a good time doing it.
On Friday (Feb. 24), the Bronx, N.Y. rapper revealed to her fans on social media that she was on her way to fulfill her 15 community service hours. Posting a mirror selfie on Twitter before heading out, she captioned the pic, "My brains are burning from waking up early, community service then studio….but I did the crime 'I only have myself to blame.'"
According to TMZ, Bardi later showed up at the New York City Police Department police academy in Queens, N.Y. for a mentoring event for kids called the Girls Talk Program. A 17-second clip of the "W.A.P." rapper's appearance shows her performing her verse to GloRilla's hit single "Tomorrow 2" while those in attendance hype her up.
On Saturday (Feb. 25), Cardi B commented on her experience.
"Community service has been the best thing that has happened to me," the "Money" rapper tweeted. "Almost like a spiritual journey because sometimes I leave these centers in tears. Those people that we leave behind they just need somebody to talk and a lil push and YOU might be able to change their life forever."
Last Septemer, Cardi B pleaded guilty to reckless endangerment in connection to a 2018 incident where she was accused of ordering people to attack two women in a New York City club who allegedly slept with Offset. As part of the plea deal, Cardi was sentenced to 15 hours of community service and placed on a three-year order of protection for the two victims
See Cardi B Performing at a Police Academy Event for Community Service Below
See the Definitive List of Bizarre Tweets From Rappers