Blueface, Chrisean Rock Questioned by Mike Tyson About Abuse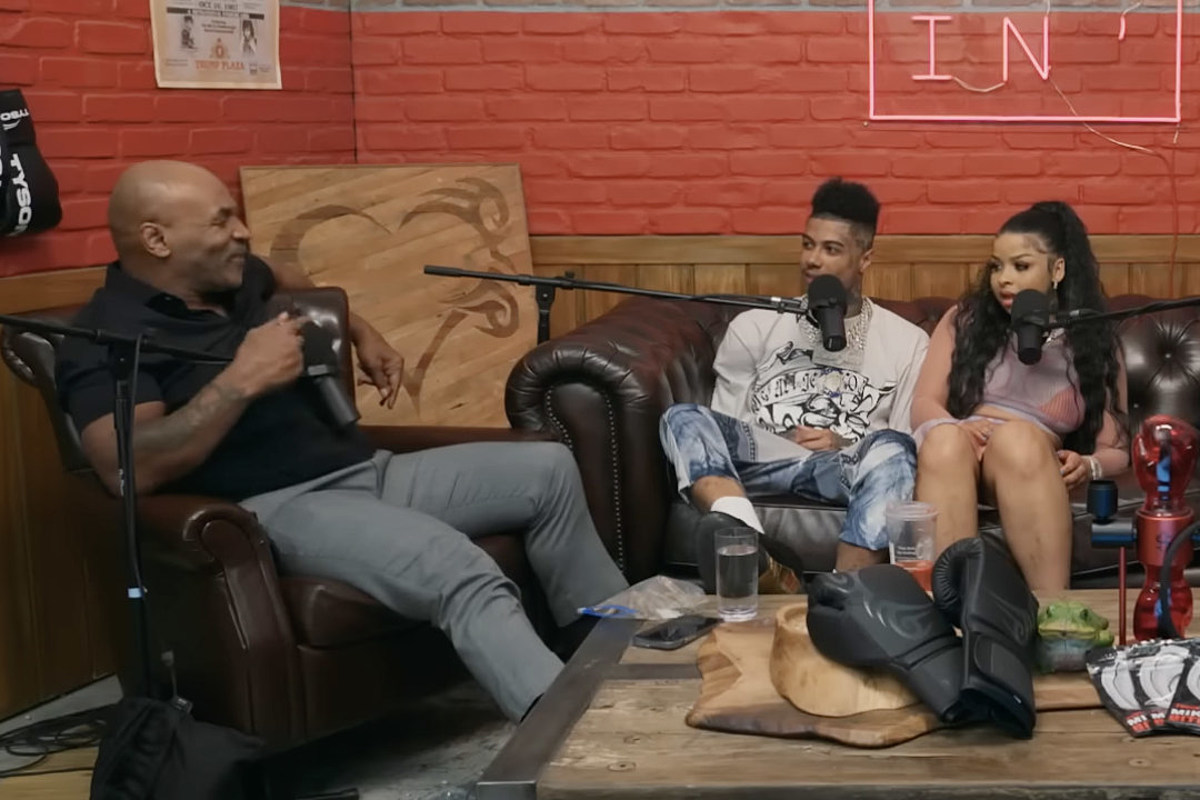 Blueface and Chrisean Rock were recently questioned about their abusive relationship by Mike Tyson.
Blueface and Chrisean Rock are continuing their press run. On Thursday (March 2), the toxic couple were the latest guests on Mike Tyson's podcast, Hotboxin With Mike Tyson. During the show, the former heavyweight boxing champ asked Blue and Chrisean to address the volatile aspect of their relationship that sometimes ends in violence.
"What sets you guys off to fight? And why are you guys willing to fight anybody," Tyson questioned at the 16:35-mark of the interview below. "Is it love that makes you feel this?…Do you like when she beats on you?"
"Nah, it's kinda weird honestly," Blueface responded. "It's a weird situation to be in. You wanna fight but it's like…I don't know. It's never worth it."
"If it was a sport, it'd be cool," Chrisean chimed in.
During the episode, Chrisean Rock also confirms that she is pregnant, and despite Blueface previously giving doubts the child is his, she plans on naming the baby after him if it's a boy.
Blueface and Chrisean Rock's relationship has been full of violent moments toward each other and others. Last August, they were filmed in a full-on kerfuffle on a Hollywood, Calif. sidewalk. Weeks later, Chrisean was detained by police after she was captured on video snuffing Blueface outside a bar. Chrisean Rock hit Blueface with a glass cup earlier this year, with the aftermath playing out on their new reality show Crazy in Love.
See Blueface and Chrisean Rock on the Latest Episode of Hotboxin With Mike Tyson Below
See the Definitive List of Bizarre Tweets From Rappers