Yung Miami Shares Four Steps to Achieve Her 'Act Bad Starter Kit'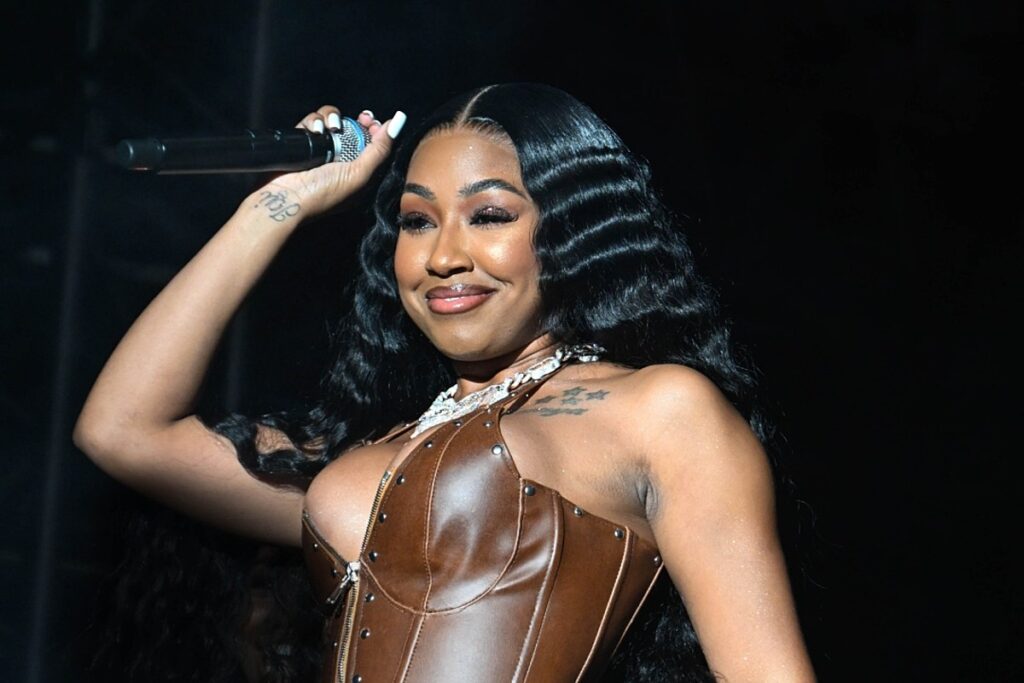 It's almost summertime and Yung Miami is giving her fans steps on how to responsibly act their baddest in the sweaty season with her Act Bad Starter Kit.
On Wednesday (May 17), the City Girls' Yung Miami hopped on her Instagram Story to drop some sage advice on how to live your best life. Titling her four-step process, Act Bad Starter Kit, Miami detailed her system of how to properly turn up. First, according to the "Act Up" rapper, you will need," A good meal/snack before the turn up, you can't act bad on an empty stomach."
Secondly, "Make sure you got your bottles/shot with water to wash it down with or in between shots."
Next, she urged, "B***h get with the gang and make sure to get a driver/Lyft so you can act the baddest."
And last, but not least, "Go outside and live your best MF life."
It looks like Yung Miami intends to be on her worst behavior while balancing dating Diddy. Just last month, Yung Miami confirmed she was no longer seeing the music mogul.
"We're still friends," Yung Miami told New York magazine's The Cut.  "We're still good friends. But we're single. That's not my man. We had our own situation, I'm not gonna put a title on it."
However, Diddy confirmed they were back on after they showed up together at the 2023 Met Gala in New York earlier this month.
See Yung Miami's Four-Step Act Bad Starter Kit Below
See the Definitive List of Bizarre Tweets From Rappers