Yung Joc's Emotional Video Garners Mixed Reactions From Fans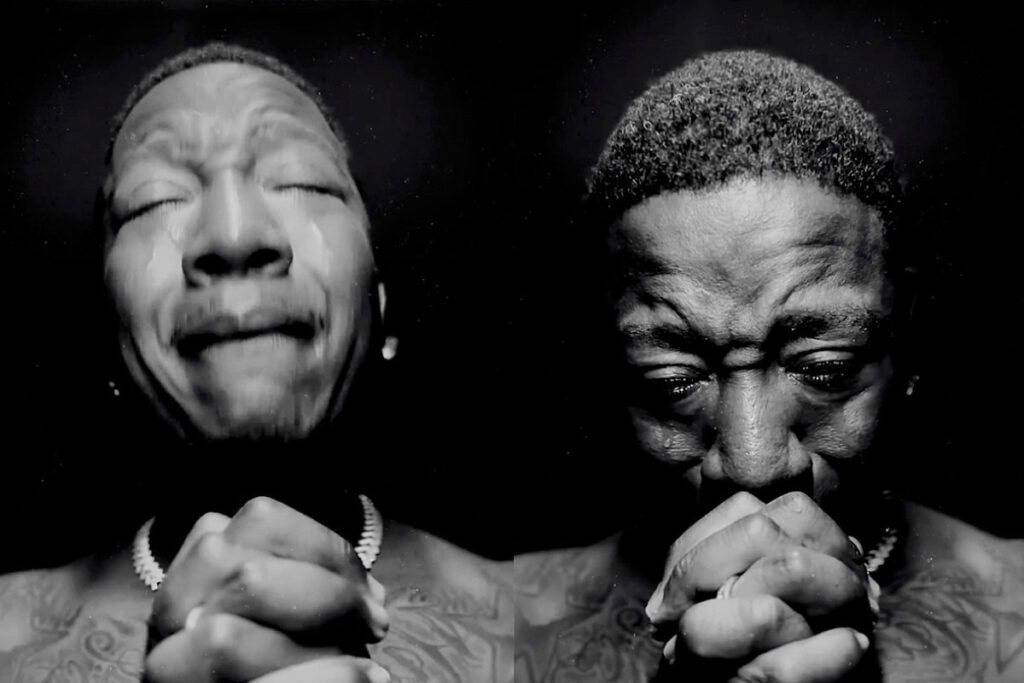 Yung Joc was in his feelings over the weekend and some fans didn't know what to make of it.
On Saturday (May 13), Yung Joc hopped on his Instagram page and shared an emotional black-and-white video of himself bare chested and crying with his hands clasped and looking upward. In the clip, which contained the music of singer Iniko's reimagining of Future's "Mask Off," the Atlanta rhymer appears to be praying and seeking help from the Almighty up above.
The "It's Goin' Down" rapper explained in the caption what the message he was trying to convey in his starling video.
"Raw Emotions…….. No hiding behind facades," he began his missive. "Can I cry in front of the world? Why am i crying. This world is such a wicked place at times…. Our kids are dying before they can live in these streets… Our homes are filled with hate because it's all around us.
"Destruction is prevalent…. drugs are running rampant in our community…… So many are confused…. Ascension is a necessity…….. Let it out in front of the world," he continued. "Do you ever feel like just letting it all out? Some will laugh and that's expected… Some will tap in to see if I'm ok and that's appreciated."
"I begging for mercy on all of us no soul unaccounted for…. I Love You [prayer hands emoji]," he concluded.
Hours later, Joc posted another IG video where he's clasping his hands and looking upward. He captioned it, "If you're in need of a miraculous breakthrough copy this reel and pass it on……….."
While Joc's concerns about the rise of gun violence and hatred in this country are justified, the videos garnered mixed reactions from fans who watched them.
On Instagram, people were supportive of the 39-year-old rhymer's vulnerability in his videos.
"You got this. Stay strong [muscle arm emoji] and focused. Crying doesn't make you weak not being able to express yourself does," wrote fellow ATL rapper Soulja Boy.
Another person wrote: "This is so brave and raw. Between the song and your vulnerability I felt your pain and don't even know what you're going through. Sending love, light, release and new beginnings your way [prayer hands emoji]."
On Twitter, however, many thought that Yung Joc's video was over the top.
"Yung Joc can gtfoh. ATTN grown men: stop crying into your goddamn phone. Stop crying period. This is an unforgiving world, let your f**king nuts hang & pull your pants up [man face palm emoji]," one user tweeted.
Another fan wrote: "Yung Joc Positioned his Phone, Hit Record, Started crying' and posted it[.] It's funny."
A third person opined, "Yung Joc should of kept that to himself behind closed doors."
Hopefully, Yung Joc is feeling upbeat today.
Watch Yung Joc's Emotional Instagram Videos Below
See Rappers With Either Twins or Triplets