Travis Scott Victim Details Punching in Hospital Bed Interview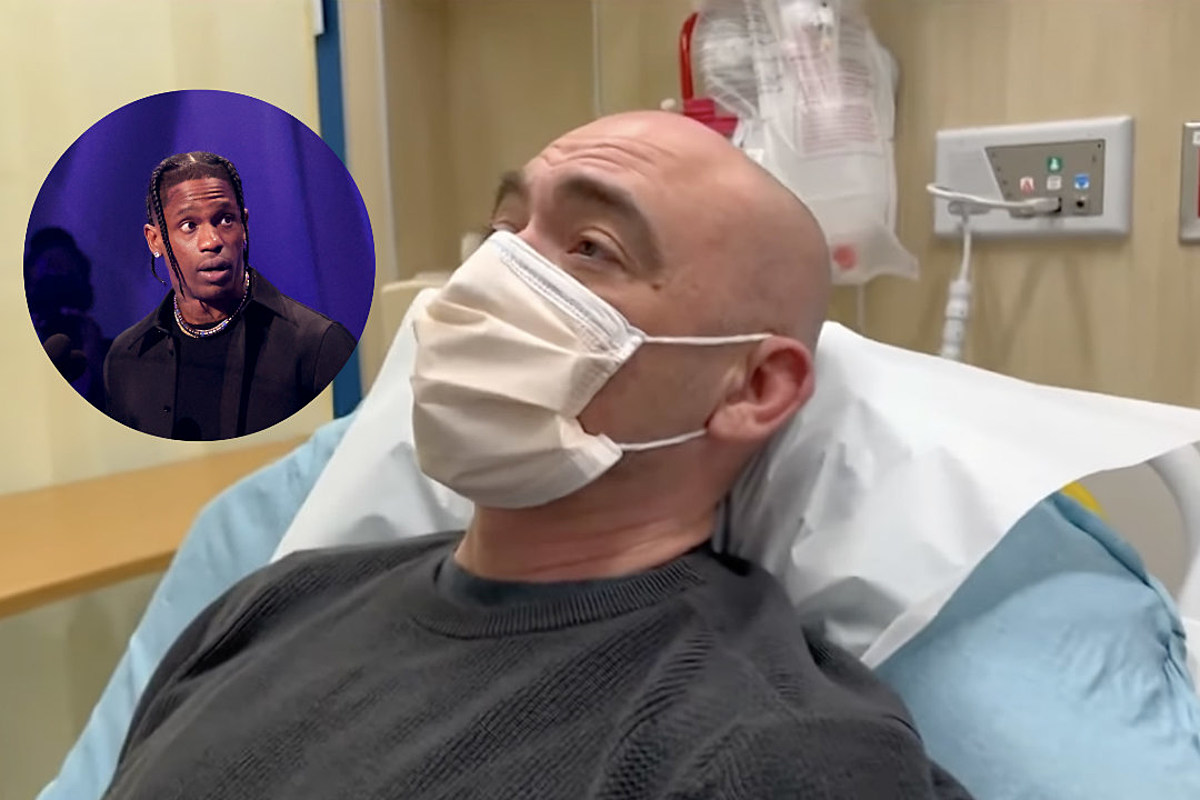 UPDATE (March 2): 
In the wake of Travis Scott's alleged victim speaking out, the rapper's lawyer Mitch Schuster has released the following statement to XXL:
"No charges have been filed against Travis Scott and all reports claiming otherwise are grossly inaccurate. Legal counsel for Travis are actively working with the authorities and remain confident that Travis will be vindicated once all is said and done. Any statements about the incident involving Travis are clearly an attempt to sensationalize what is nothing more than a misunderstanding."
Travis' rep, Ted Anastasiou, has also responded to video coming out that shows parts of the alleged incident.
"As anyone with common sense can see, the video that shows Travis DJ'ing in Nebula proves that the incident was nothing," Anastasiou writes. "All it shows that Travis' performance was disrupted by someone aggressively in his personal space. It's a complete and utter joke."
ORIGINAL POST (March 2):
The man Travis Scott allegedly assaulted at a New York City nightclub is speaking out in an interview from a hospital bed.
On Wednesday afternoon (March 1), Fox 5 News New York sat down for an interview with the man who claims Travis Scott punched him during an appearance at Nebula nightclub in Manhattan, N.Y. early Wednesday morning. The man, who is only being identified as Mark, told the news outlet his side of the story of what happened that night.
"I was trying to tell [Travis Scott] to lower [the sound] so it sounded good for the performance," Mark told Fox 5. "But he just stuck his middle finger in my face. So, I lowered the monitor a little bit so I could talk to him. That's when he ran around the speaker and attacked me."
Mark went on to give the extent of the injuries he suffered during the alleged attack.
"Obviously, my neck is f**ked up," he explained. "My arm is tingly. I have pins and needles going down it."
News first broke Wednesday morning that Travis Scott was being looked at as a suspect in a club assault investigation, with reports claiming he punched a sound engineer and caused $12,000 worth of damage to a monitor and a speaker. Video later surfaced that shows the Texas rapper shoving a man before the alleged assault occurred.
A source close to Travis Scott tells XXL this incident has been overblown and was "a simple misunderstanding that was resolved in minutes."
"This has the earmarks of a cash grab but will be resolved and all those with an agenda will be held accountableTravis and our team already working with law enforcement to resolve and get to the truth," the source says.
XXL has also received a statement from Travis Scott's lawyer, Mitchell Schuster.
"While this is clearly a misunderstanding being blown out of proportion by clickbait and misinformation, we are actively working with the venue and law enforcement to resolve and set the record straight," the statement reads. "We are confident our client will be cleared of any wrongdoing."
Police are reportedly looking to speak with Travis Scott about the incident. He is set to headline the 2023 Rolling Loud California Festival on Saturday (March 4).
See Video of Travis Scott's Alleged Victim Recounting the Incident Below
See Rappers' Real Names