Travis Scott Car Surfs on Top of Moving Van in Alarming Video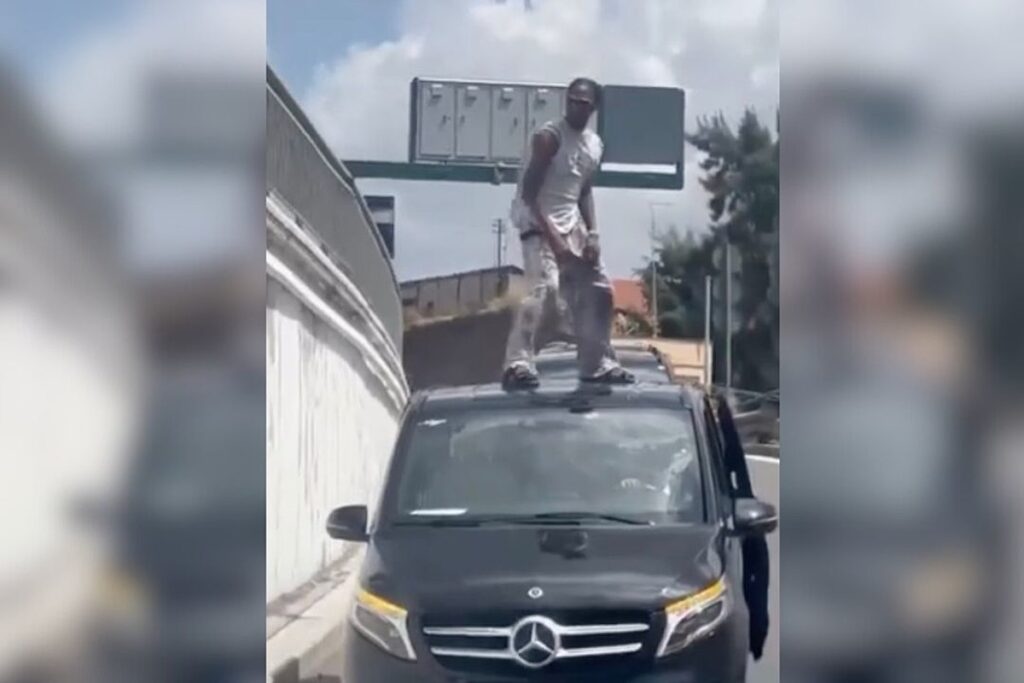 Travis Scott is now a TikToker. In his first video on the platform, the rapper-producer is featured car surfing on top of a moving van.
Travis Scott Is Car Surfing on a Moving Van
Travis Scott has officially joined TikTok, the popular social media platform that boasts of having 1 billion users. In his first videos on the platform, the Houston rapper-producer decided to show off his daredevil skills.
In the video, which you can watch below, Trav is car surfing on top of a moving Mercedes-Benz Sprinter while traveling in Paris. The vehicle seems to be part of a motorcade and is moving very slowly. After passing a bridge, LaFlame eventually stands up straight on top of the vehicle.
Hopefully, the alarming footage doesn't become a trend on the popular video-sharing platform, which is known for its viral videos.
Travis Scott Releases His Circus Maximus Film on YouTube
Travis Scott is still promoting his latest album, Utopia. Last Tuesday (Aug. 15), the 32-year-old rapper released his 75-minute film, Circus Maximus, on his YouTube channel. The movie features highlights from every song on the album and captures his creative vision for each track. Travis, who also wrote and directed Circus Maximus with filmmakers from around the world, is also one of the film's main characters.
The flick begins with LaFlame walking into a dark tunnel underwater and battling it out with an octopus before cutting to scenes of what seems to be a therapy session, late-night taxi rides and behind-the-scenes moments from his Circus Maximus concert in Rome, Italy, to name a few.
It's a wild movie. Watch it below.
Watch Travis Scott car surf on top of a moving van below.
Watch Travis Scott Car Surfing on Top of a Moving Van Below
Watch Travis Scott's Safer TikTok Video Below
Every Artist That Appeared on Travis Scott's Utopia Album