The Notorious B.I.G. Drops Life After Death – Today in Hip-Hop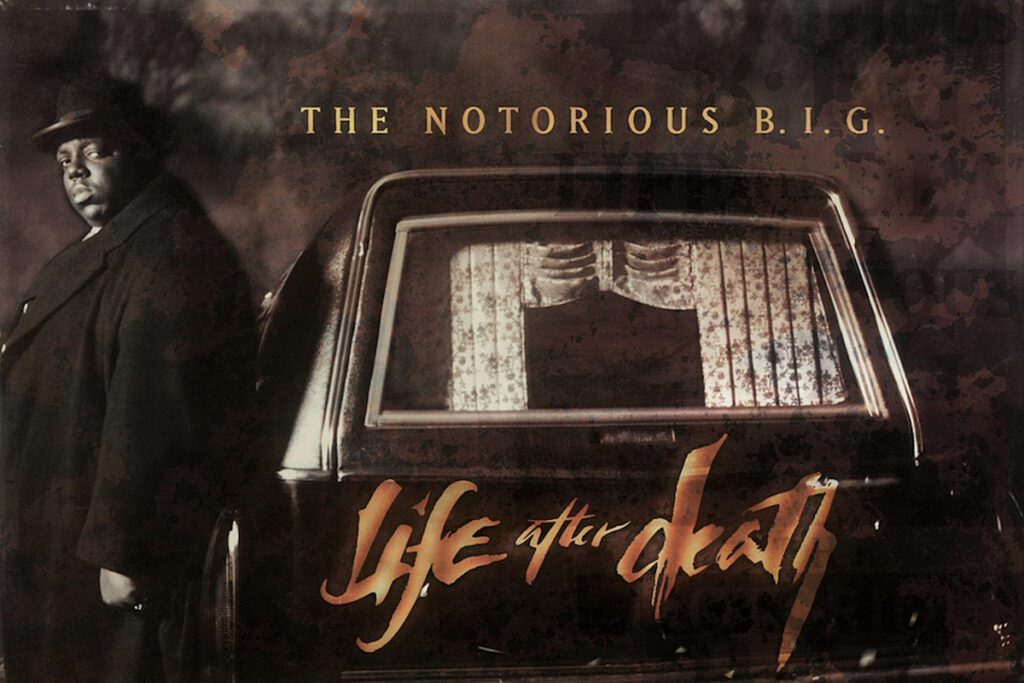 XXL celebrates 50 years of hip-hop with this moment:
March 25, 1997: A few weeks after the death of The Notorious B.I.G., on March 9, 1997, fans rushed to the stores to cop the late Brooklyn rapper's double-disc project, Life After Death, which was released on this day via Bad Boy Records.
Picking up right where his debut album Ready to Die left off, Life After Death was Biggie's final studio album. The 24-song collection boasted hit singles such as "Hypnotize," "Mo Money, Mo Problems" and "Sky's the Limit."
Much like the title track suggests, B.I.G. took his creativity to new heights with his LP. Among the themes on the album include a hardcore mafioso vibe and subliminal references to rap rivals. On songs like "Kick in the Door," Biggie spit lyrical shots at Nas, Jeru The Damaja and others and asserted himself as the true King of New York.
The album boasts guest appearances from Jay-Z, Puff Daddy, Mase, Bone Thugs-N-Harmony, DMC (of Run-DMC) and more. As a symbol of the East Coast sound, Life After Death serves as a monument to The Notorious B.I.G.'s versatility.
Life After Death reached No. 1 on the Billboard 200 chart for the week ending April 12, 1997 and held the top position for four weeks. On January 6, 2000, the LP was certified diamond (10 million copies sold) by the Recording Industry Association of America (RIAA). Currently, the album stands at 11-times platinum.
Overall, Life After Death has been deemed a classic album and The Notorious B.I.G.'s most profound musical work before his tragic death.
Watch DJ Premier Explain the Making of The Notorious B.I.G.'s Song "Ten Crack Commandments" Below
Watch The Notorious B.I.G.'s "Mo Money Mo Problems" Video Featuring Mase and Puff Daddy Below
Watch The Notorious B.I.G.'s "Sky's The Limit" Video Below
See 20 of the Best-Selling Hip-Hop Albums of All Time