Tasha K Apologizes to Cardi B After Losing Appeal in Lawsuit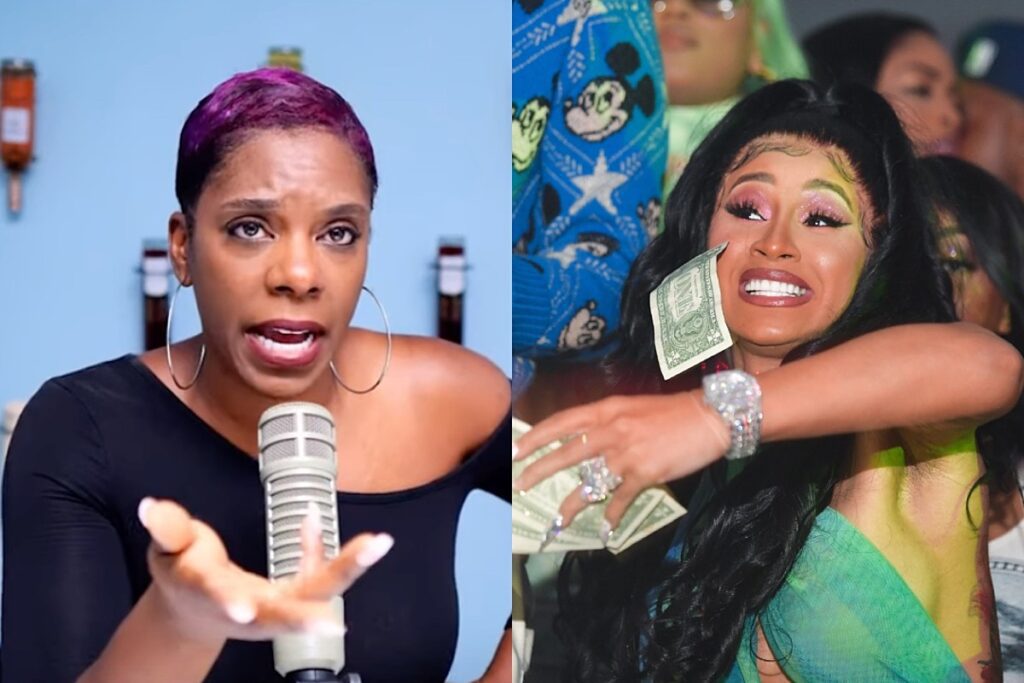 YouTuber Tasha K is apologizing now that she's officially taken an L in the lawsuit with Cardi B.
On Tuesday (March 21), Tasha K broke the news to fans on her Instagram account that she had finally conceded following a failed attempt at appealing the nearly $4 million judgement a judge awarded Cardi B in the rapper's defamation lawsuit.
"Damn Winos!" Tasha addresses her fanbase in the post. "We lost the appeal against Cardi B sad day. But I'm gonna be alright. I appreciate all your love [and] support. Throughout this fight. Today we throw in the white flag. What happened will never happen again. To Cardi [and] her team, I apologize sincere. We live and learn."
She captioned the post, "Talk about a check my mouth can't cash!"
Following up on her IG announcement on Twitter, Tasha warned her followers against getting scammed by fake crowdfunding accounts alleging to be her.
"Please Do NOT Donate to Any GoFundMe's in my name at all! If you get scammed, it ain't on me! Just FYI," Tasha tweeted.
In a follow-up post, Tasha K photoshopped herself in McDonald's employee attire.
"#TashaKGetsAJOB," she captioned the post. "I will let y'all what Part-Time gig I get so I can pay off this damn debt. #iaintgotit but I'm gonna get it. @McDonalds @wendys @burgerking any positions available..i will do anything."
Cardi B initially sued Tasha K for defamation in 2019, after the vlogger made a blog post in 2018 that accused Cardi of having sexually transmitted diseases. The case went to Georgia federal court last January. Cardi came out victorious, with a judge ordering Tasha K to pay the rapper $3,868,753.47. Tasha K blasted the ruling and refused to take the defamatory posts down until she was threatened with jail time.
Tasha K appealed the verdict last September. Last October, a judge ordered her to pay up immediately or secure funding while the appeals process was ongoing. On Tuesday, the court finally shot down her appeal, XXL confirmed via court documents.
See Tasha K's Apology to Cardi B Below
See How Much It Costs for a Verse From Your Favorite Rapper
Any guesses on dollar amounts before you look?