SpotemGottem Arrest Footage From Fleeing Police on Jet Ski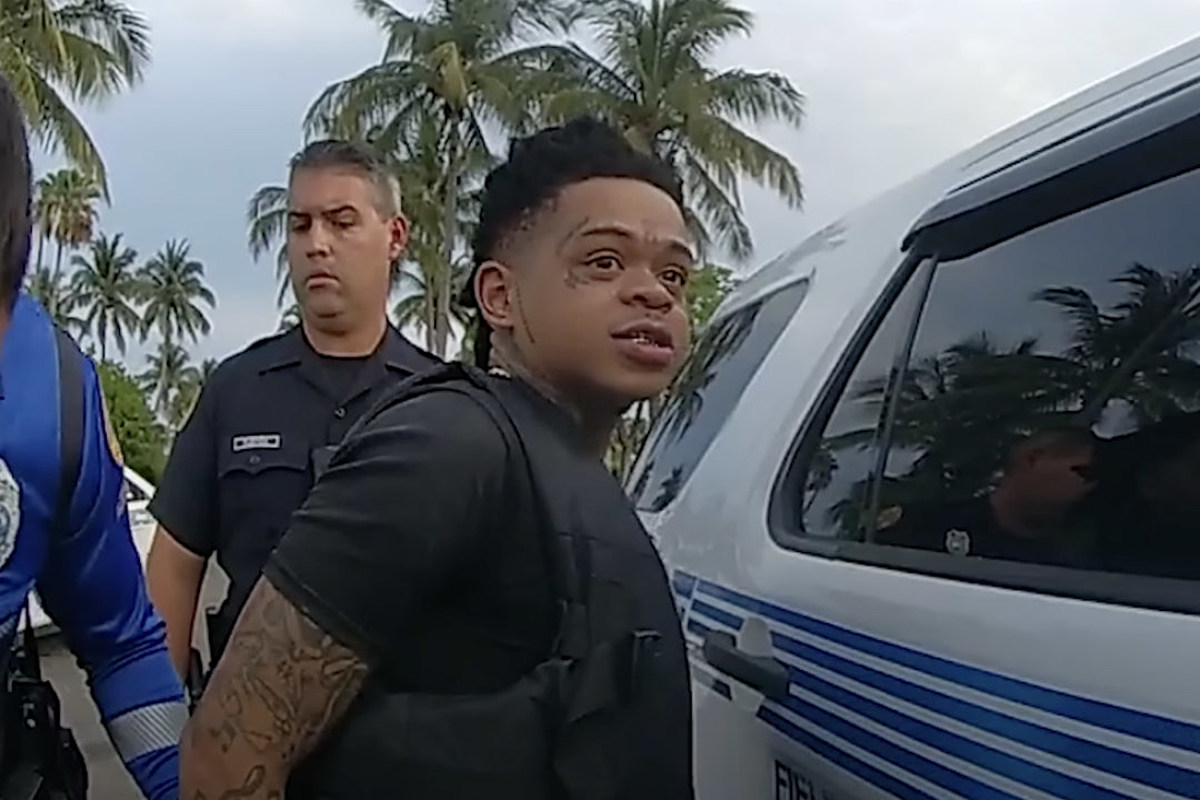 Footage of SpotemGottem's arrest in June of 2022 for fleeing police on a jet ski has surfaced online.
On Feb. 24, YouTube channel Unspoken Crime Murders shared police bodycam  footage from the Jacksonville, Fla. rapper's arrest last summer in Miami. The video shows Spotem in handcuffs being taken into custody on a pier. He is then searched.
"Tell them don't approach me, fam," he appears to tell the officers. "Y'all gon' have the opps coming up this bitch."
The rapper is eventually led to a police cruiser where officers remove his jewelry. He then explains the situation to the officers.
"When they stopped me, I was taking pictures with people and shit," SpotemGottem says. "I was by a boat. They told me to come here. It's like eight jet skis around, they pointed at me…So I was like, 'Damn, what I did?' I just start driving away, shit."
SpotemGottem, born Nehemiah Harden, was booked by the Miami-Dade Police Department on June 26, 2022 and originally charged with eluding a law enforcement officer by boat, a felony, and reckless operation of a boat, a misdemeanor. According to a police report provided to XXL, the Florida rapper was observed by patrolling marine police officers operating a jet ski in a restricted speed zone. An officer turned on their lights and attempted to engage with Spotem, who they say accelerated and began to "swerve through boats in close proximity to swimmers." The officer states they gave chase but Spotem refused to stop. He was eventually captured and arrested.
XXL has reached out to the Miami-Dade Police Department who confirmed incident in from the June 2022 arrest.
At the time of his arrest, the "Beat Box" rapper was already out on bond in connection to his arrest in July of 2021 for aggravated assault with a firearm. Two months after his arrest on firearms charges, he was shot multiple times during a road rage incident on Interstate 95.
See Footage From SpotemGottem's June of 2022 Arrest After Fleeing Police on a Jet Ski Below
See Rappers Named After Notorious Crime Figures