OutKast Win Best Rap Album at 2002 Grammys – Today in Hip-Hop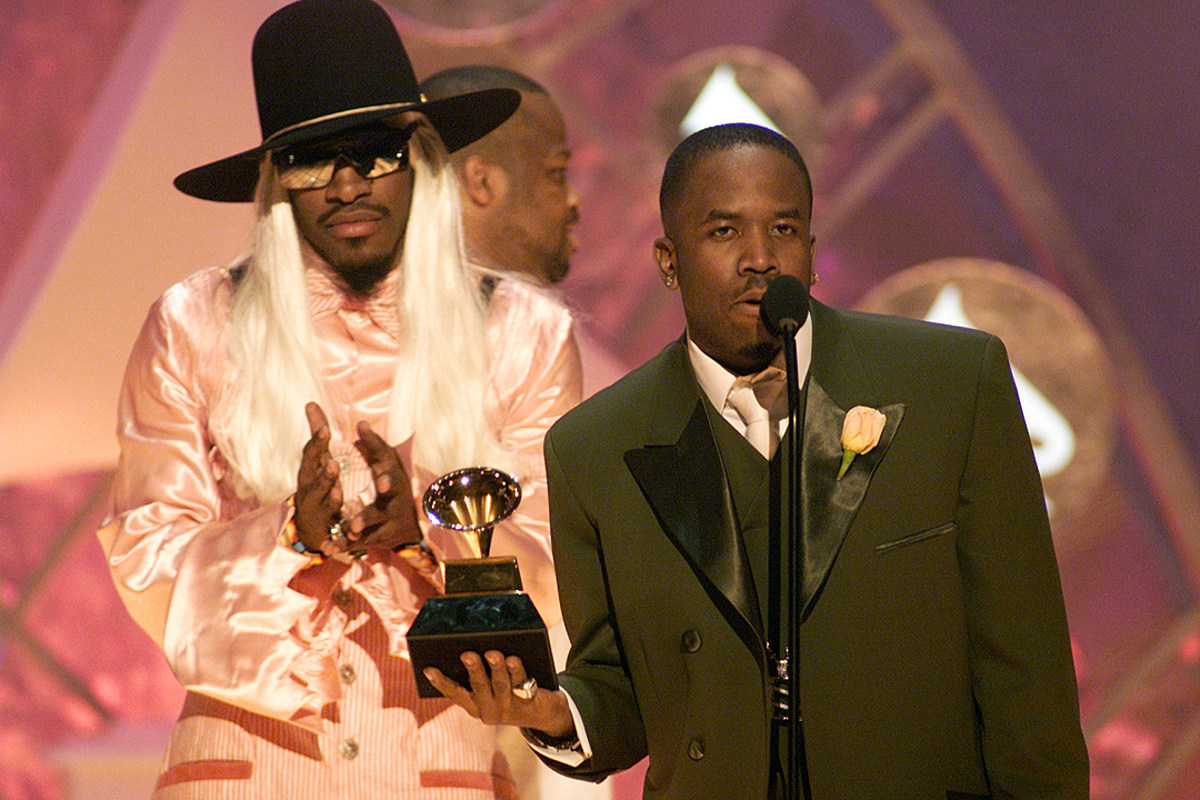 XXL celebrates 50 years of hip-hop with this moment:
Feb. 27, 2002: Atlanta duo OutKast further solidified their status as hip-hop greats with a big Grammy win on this day in 2002.
At the time, OutKast was already in the conversation as one of the best hip-hop duos of all time. Their unique sound, top-notch pedigree as members of The Dungeon Family and pure lyrical ability had already set them apart from the rest of their contemporaries. Even with all of this credibility, the two hadn't released an album since 1998's Aquemini. Knowing they had to really bring it this time around, they came out the gates firing with Stankonia.
The album's first single was "B.O.B.," which was a new sound for OutKast at the time, while also harkening back to Atlanta's rich HBCU band history. The second single is where the magic really happened; "Ms. Jackson" opened OutKast up to an entire new world, and was their first single that hit No. 1 on the Billboard Hot 100 chart in the week of Feb. 17, 2001.
Little did they know that the night of the 44th annual Grammy Awards would be one of their biggest yet. Pitted against Eve's Scorpion, Ja Rule's Pain Is Love, Jay-Z's The Blueprint and Ludacris' Back for The First Time, Stankonia earned the Best Rap Album award. In addition to taking home one of the highest awards in the genre of rap, OutKast won the Best Rap Performance by a Duo or Group Grammy for the aforementioned "Ms. Jackson" as well.
Congratulations to OutKast.
Watch OutKast's "Ms. Jackson" Music Video Below
Watch OutKast's "So Fresh, So Clean" Music Video Below
See Rappers With the Most Grammy Awards