New Pop Smoke Mural Leaves Fans Confused at How Rapper Looks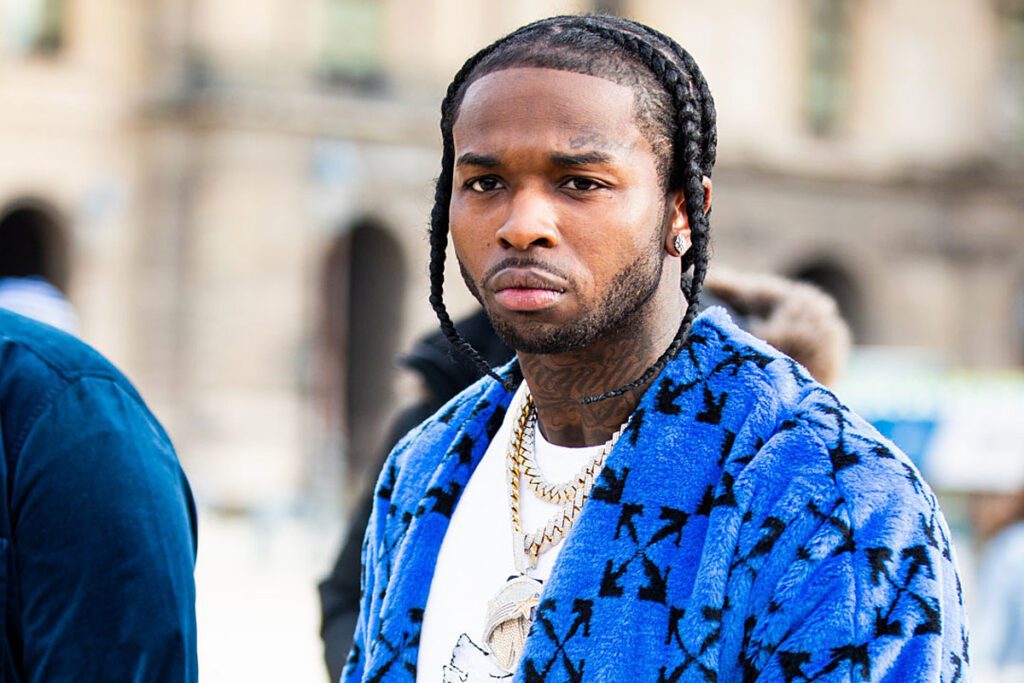 There have been a few murals created in honor of Pop Smoke, but a new mural has fans upset because of how it looks.
On Monday (April 17), a new https://www.xxlmag.com/tags/pop-smoke/">Pop Smoke mural has been going viral on social media and it's leaving fans confused at how the rapper's face looks. In the photo, the mural features the late Brooklyn rapper posing with his signature braids and one of his hands holding his chin. His watch and rose tattoo on his back hand are also visible in the mural.
However, fans questioned some of the facial features depicted in the mural. Particularly, his doe eyes and slender face. Other people think the mural looks nothing like Pop Smoke who died in February 2020.
"Pop [Smoke] watching the mural from the grave wondering who tf is that because he sure as hell that aint him [laughing emoji]," tweeted one person.
"That Pop Smoke mural is foul. Y'all don't make people show their credentials before you let them paint an entire building WALL? [loudly crying face emoji]," wrote another fan.
"I've seen that pop smoke mural about 100 times today and I laugh every time. They're wrong for that," a third person wrote.
Another fan commented, "That mural look nothing like pop smoke."
The most famous mural of Pop Smoke is located in located at 8125 Flatlands Ave. in the Canarsie section of Brooklyn, N.Y. The artwork was created by Hattas Public Murals in July of 2020. You can see it below.
Check Out the New Pop Smoke Mural That Has Gone Viral Below
See Rappers With Honorary Days