NBA YoungBoy, Nicki Minaj 'WTF' – Listen to New Song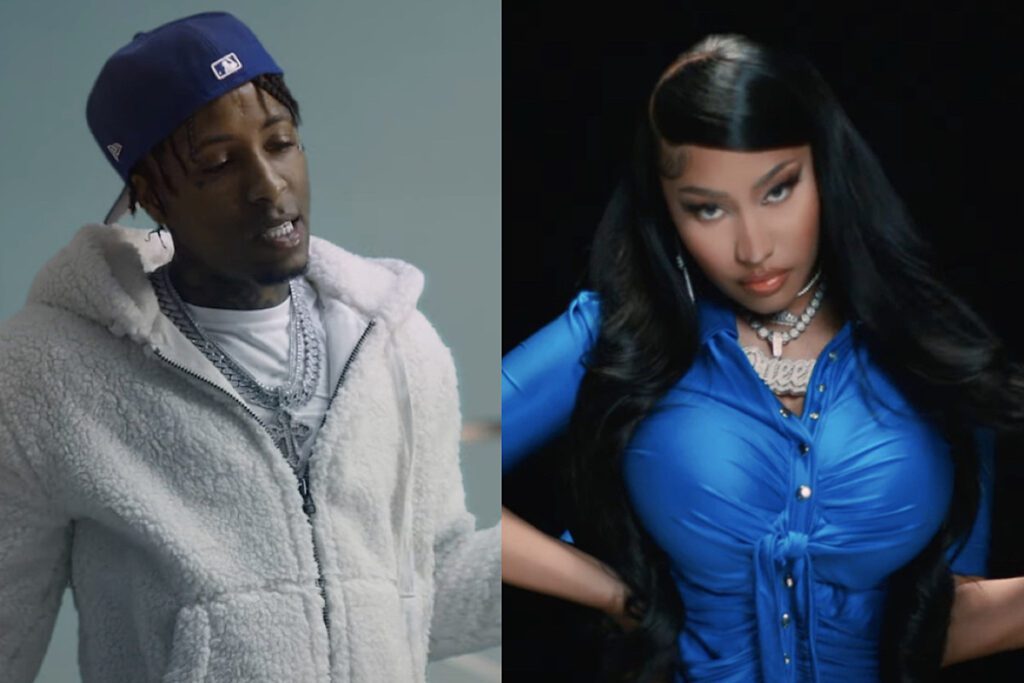 YoungBoy Never Broke Again has paired up with Nicki Minaj once again for another hot song called "WTF."
On Friday (April 7), NBA YoungBoy delivered "WTF," which features his partner-in-rhyme Nick Minaj. This marks the third time the dynamic duo have appeared on a track together. The song is from YB's upcoming album, Don't Try This at Home.
On the soulful track, produced by Yetty, Kenoe, Yo Benji, Wayv and Dom Beats, both YB and Queen Nicki deliver cautionary verses to anyone wants to stop them from shining.
"Cross YoungBoy, then you cross the Queen (Queen)/All them internet games turn boys to memes (Memes)/Keep sleepin' on the team, we gon' pause your dreams/They want action, tell my n***as, "Cause a scene," spits Nicki.
YB and Nicki previously teamed up on the Mike Will Made-It-produced banger "What That Speed 'Bout" in 2020. Two years later, in October 2022, they teamed up again for "I Admit," from YoungBoy's Ma' I Got a Family album.
YB's latest project, Don't Try This at Home, the collection boasts 33 tracks and the previously-released single, "Demon Party." The album follows his previous album I Rest My Case, which was released in January via Motown Records.
Meanwhile, Nicki celebrated another No. 1 hit on the Billboard Rap Songs chart with "Red Ruby Da Sleeze." The song, which samples Lumidee's 2003 summer hit "Never Leave You (Uh-Oh)," features Nicki rapping as alter ego Chun-Li, who is known for her acidic bars.
Check Out NBA YoungBoy and Nicki Minaj's New Song and Video "WTF" Below
See Rappers' Confusing Lyrics