Lil Uzi Vert Shows Off New Tattoo on His Tongue – Watch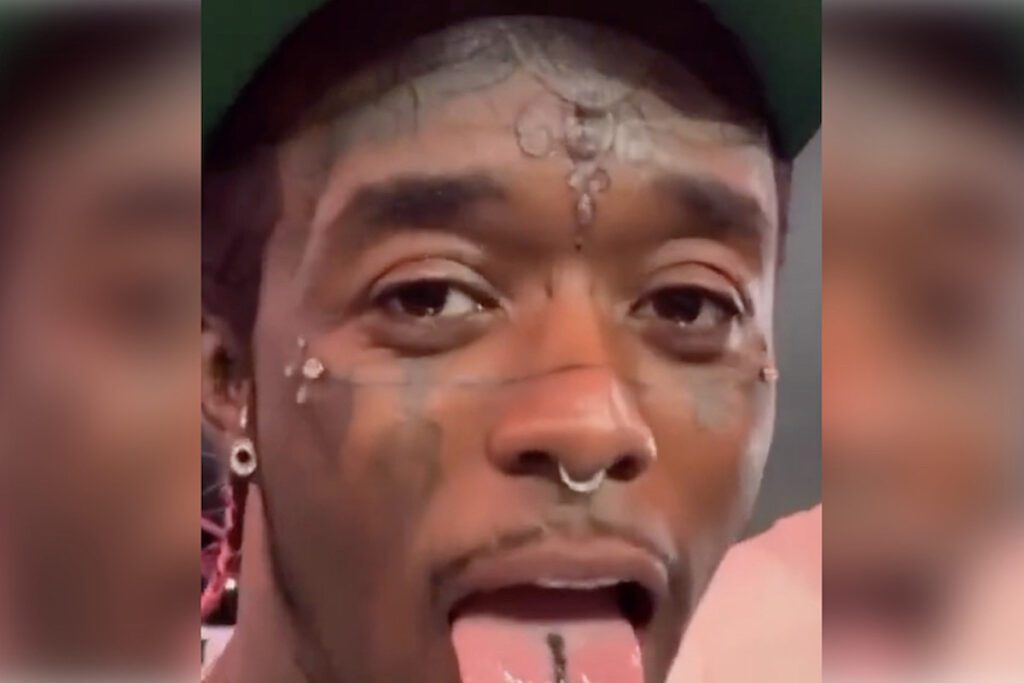 Lil Uzi Vert loves tattoos, and his latest body artwork will certainly raise eyebrows.
On Sunday (April 9), Twitter user @uziawge posted a clip of Lil Uzi Vert showing off his new tongue tattoo. In the clip, a fan films the Philadelphia rapper as he opens up and shows his tongue with an upside down cross tattoo. Additionally, Uzi also has a head tattoo but it's difficult to make out in the video.
In the clip, tattoo artist @gangatattoo is tagged, which could mean that he (Ganga) performed the inked artwork on Uzi. He's the same ink master who designed the Philly rapper's massive full body tat that reportedly cost $100,000 and 16 hours to create. See below.
And yes, you can tattoo a tongue. According to howstuffworks.com, tongue tattoos are fairly common in the body modification world. In fact, this type of body art has been practiced by people as far back as the 18th century. It's also less painful to get done than on other parts of the body.
However, tattooing the tongue has risks. If the taste buds get punctured the wrong way, it could cause permanent damage. Therefore, think carefully before deciding to get a tongue tattoo.
Interestingly, the upside down cross often symbolizes satanic beliefs. In the past month, Uzi has been accused of promoting satanism through his lyrics. He has denied the accusations. Recently, the "Just Wanna Rock" rapper was spotted tattooing an Anarchy symbol on a client named Joe.
Nevertheless, Lil Uzi Vert is very adventurous when it comes to tattoos.
Check out Lil Uzi Vert's New Tongue Tattoo Below
See 33 Rappers With Wild Neck Tattoos
Check out 33 rappers with wild neck tattoos.