Lil Uzi Vert and Jack Harlow's Label Claims They're Rap's Future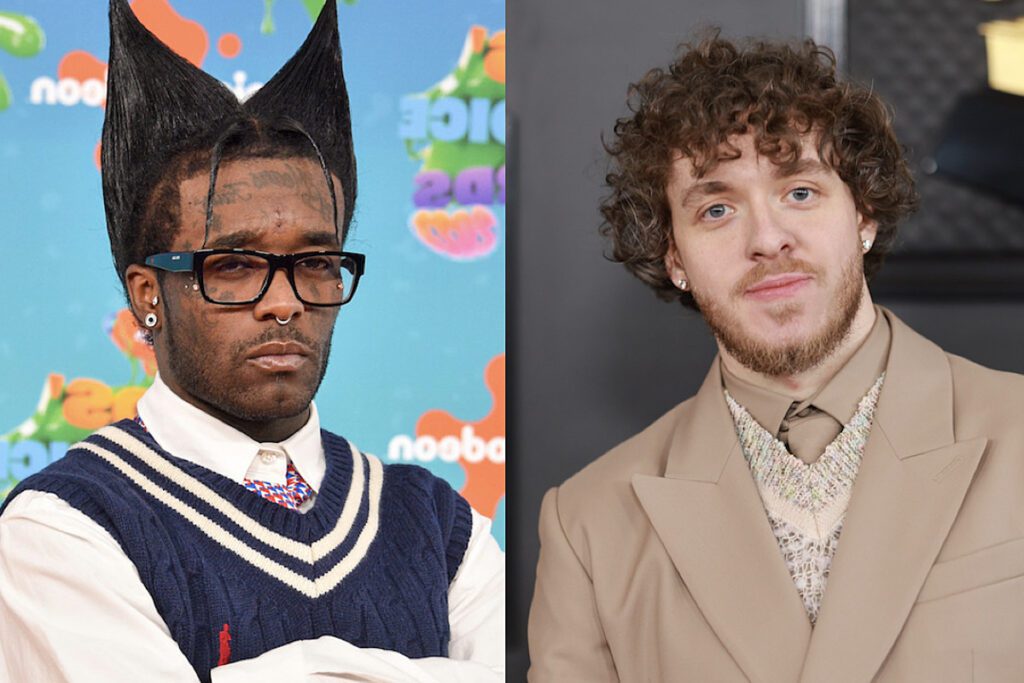 Lil Uzi Vert and Jack Harlow's label Generation Now claims they're two of rap's future big three.
In an interview with Spotify's Rap Caviar Podcast with Brandon Jinx, which premiered on Thursday (March 16), Generation Now co-founder Lake boldly claimed that Lil Uzi Vert and Jack Harlow are two of rap's future big three.
When Jinx asked Generation Now co-founders Lake, DJ Drama and Don Cannon if there would ever be another big three in rap—like Drake, Kendrick Lamar and J. Cole—they collectively agreed that there will be more of them in the future.
"I'm not saying this to sound too confident, but honestly, I feel like we've got two of the guys that could be the [big three]," said Lake in the video below. "Just being real. I think they have the potential to be here."
"When we look up, in a few minutes, Uzi will be around for 10 years, quietly," he continued. "Quietly, you know. Quietly, Uzi will be here for 10 years. And as you can see he's ever-evolving and pushing the boundaries with the sound each time so he has potential."
"I think Jack..he has the potential to be out of this world. We got some new artists that are coming up," he added. "Like we have the potential I think, honestly, to have three of the three. I'm not going to go too far. But it is what it is."
When Jinx as the three men what made them signed Uzi and Jack to their label, Don Cannon said it was their lyrical abilities.
"They were both rappers," he stated. "They both had lyrics. Us being real music fans and hip-hop fans, I think the first thing we gravitate to was they were able to actually rap. That's the bottom line. Everything else after that comes second. Can they really rap?"
"Lyricism, in my opinion, when it comes to hip-hop, it always going to matter," added DJ Drama.
Lake added, "I had an argument about Uzi all the time. Everybody think he just goes out there and make noises, when it comes down to it, the boy can freestyle for 10 minutes straight. Straight up, Jack can rap his ass off, like literally rap his ass off."
In the end, Generation Now founders are confident that Lil Uzi Vert and Jack Harlow got next.
Watch DJ Drama, Don Cannon and Lake Explained Why They Signed Lil Uzi Vert and Jack Harlow to Generation Now Below
See Rappers' Biggest Sales Leaps Between Projects