Lil Tjay Arrested for Reckless Endangerment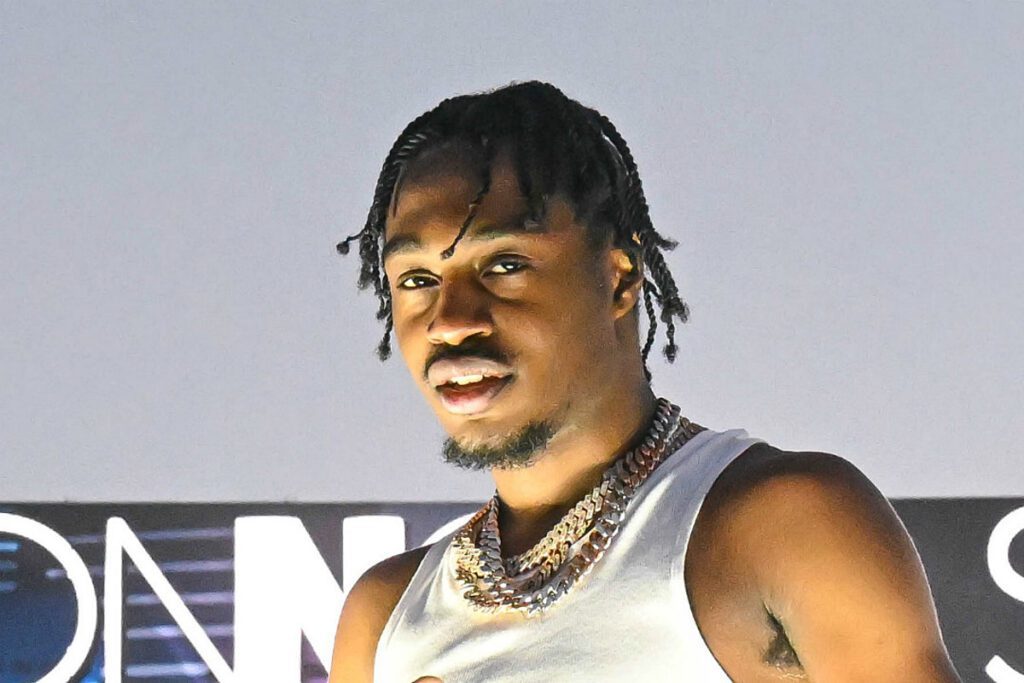 Lil TJay has been arrested and charged with reckless endangerment.
On Tuesday (June 6), Lil Tjay went Live on Instagram while he was being detained by police. The Bronx. N.Y. rapper has been booked and faces one count of reckless endangerment.
Lil Tjay's Attorney Releases Statement About Arrest
Lil Tjay's attorney Dawn Florio released the following statement to XXL about her client's arrest.
"Lil Tjay was arrested by the police in New York City while he was on Instagram Live," the statement reads. "He was filming a snippet for a music video. My client was not arrested for firing a loaded firearm or possessing a loaded firearm. The arrest charge was reckless endangerment."
XXL has reached out to the New York Police Department for comment.
Video of Lil Tjay's Latest Arrest
On Tuesday afternoon, the Destined 2 Win rapper went Live on Instagram during a mini standoff with police. In the clip (below), the rapper is being noncompliant with police officers' demands.
"Nah. Do not touch me, bro," Lil Tjay tells officers while standing next to his car.  "What am I under arrest for?"
One officer orders Tjay to turn around so he can presumably be handcuffed, but he refuses.
"No, n***a," Lil Tjay responds. "No, bro. Hell no. What's in the car? I don't know what's in the car. Don't touch me. There's no firearm in the car."
Lil Tjay is eventually grabbed up and handcuffed before the video ends.
Lil Tjay Has Been Arrested Multiple Times This Year
Following his shooting last summer in New Jersey during an apparent attempted robbery, Lil Tjay has had a string of arrests in 2023. In January, Tjay was arrested for alleged gun possession on the way to the filming of an Ice Spice music video. Two weeks later, police had him in custody again for missing a court hearing. Last month, Tjay was arrested for gun charges a third time. This, however, was not a new charge and was related to gun charges he caught in connection to having firearms in his car during his 2022 shooting.
Read More: Lil Tjay Arrested for Gun and Drugs After Being Searched by Police
See Video of Lil Tjay's Latest Arrest Below
See 44 of the Longest Prison Bids in Hip-Hop History
C-Murder, Max B, B.G. and more.