Lil Nas X Left Dumbfounded in Wild Eric Andre Interview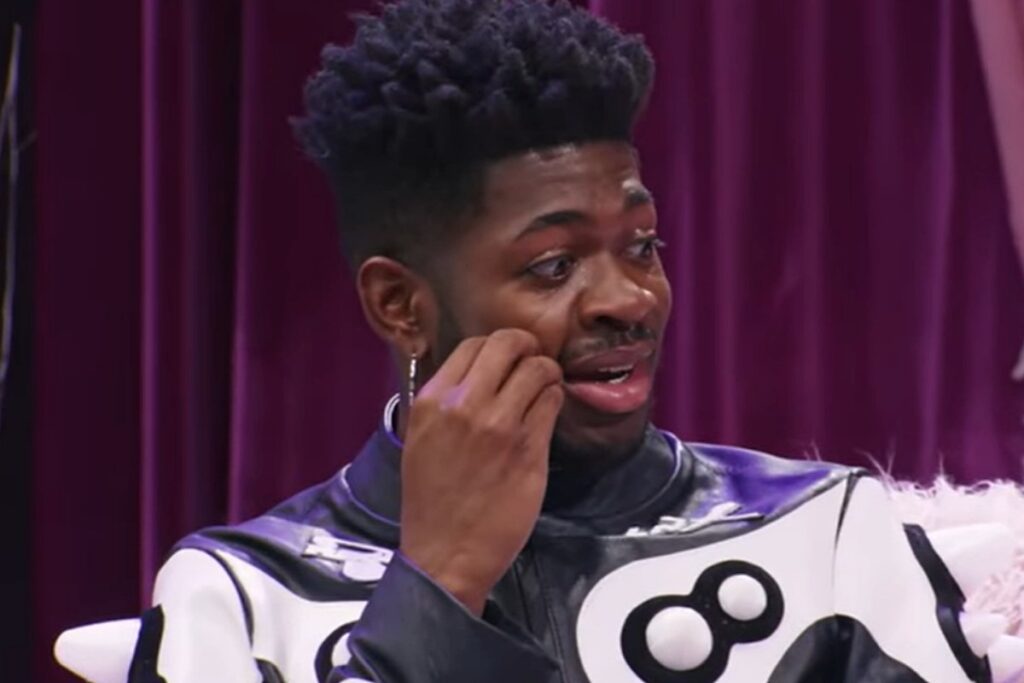 Lil Nas X was left at a loss for words during his appearance on The Eric Andre Show.
On Monday (May 22), Adult Swim aired a clip from the upcoming season six premiere episode of the zany talk show-sketch comedy television series featuring Lil Nas X. In the teaser, the "Old Town Road" rapper shows up in what can be described as a futuristic black and white motorcycle outfit.
"You look like you're going to f**king motorcycle through a Tron remake," Eric Andre comments about Lil Nas X's outfit.
The Georgia rapper starts the interview with his own question, asking Eric if he believes in the Illuminati.
When Eric responds that he does, faces begin to bulge out of the desk that he's sitting behind, which extremely freaks Lil Nas X out.
"OK," Nas X responds to the trippy display, dumbfounded.
Some sort of gas then begins to spray out of Eric Andre's microphone, which leaves him in a drugged state. From there, he is only able to drunkenly mutter, "Is that when you got in trouble?"
Confused, Lil Nas X asks Eric to repeat the question, but all the host can do is mumble the same response while drooling on himself.
The full episode featuring Lil Nas X is slated to air on Adult Swim on June 4.
See a Preview of Lil Nas X's Upcoming Appearance on The Eric Andre Show Below
See Rappers' Real Names