Lil Durk Look-Alike Perkio Switches Up His Look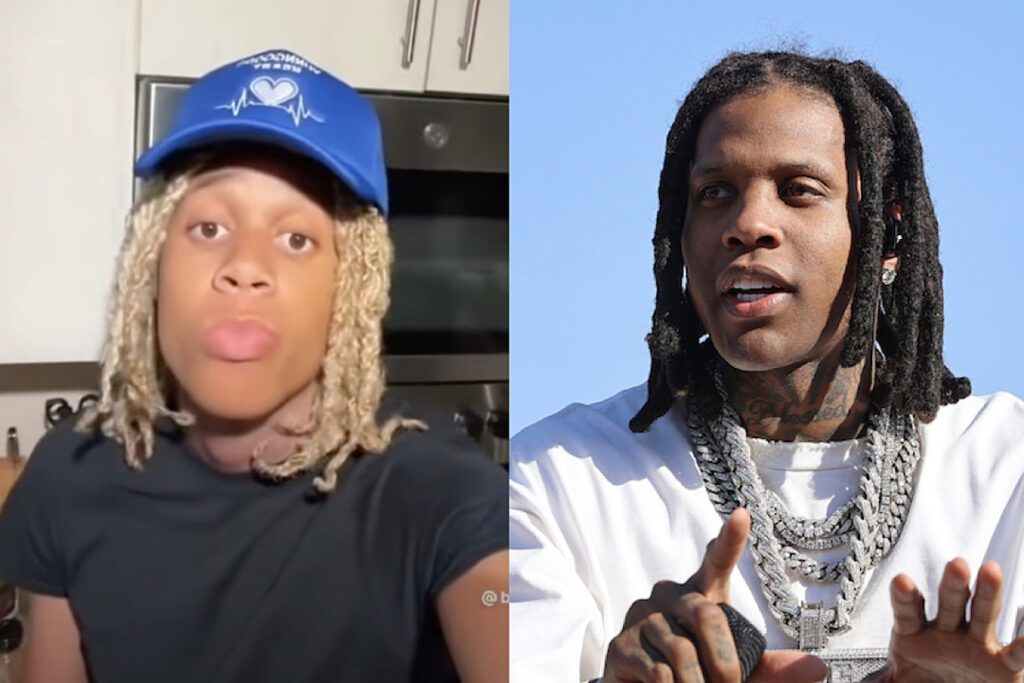 Lil Durk look-alike Perkio looks totally different after switching up his look.
On Wednesday (April 19), Perkio, aka Shmurkioo, jumped on his Instagram account and posted a video where he gave fans an update on what he's working on. In the brief clip, the Durk doppelgänger has totally changed his image and doesn't look like the famed Chicago rapper.
Perkio is no longer rocking the blonde dreadlocks — ironically, Lil Durk went back to his black hair as well — and has diamond-encrusted bottom grills.
"We're down here working, you know, shooting videos," he said. "New shit coming soon, man. I'm tellin' y'all. Perkio on top."
After gaining notoriety for impersonating Lil Durk last year, Perkio became friends with the real-life rapper and was cast to play Durk in his "Blocklist" music video. Now he's a budding rapper looking to stake his claim in the rap game without riding on Lil Durk's coattails. Last December, Perkio dropped a visual for the braggadocious track "Shake It."
Meanwhile, Lil Durk is the cover star of XXL's 2023 Spring Issue.
In the interview, the "Laugh Now Cry Later" rhymer revealed his top five favorite rappers he's currently feeling.
"My top five right now is [Lil] Baby, Future, Drake, King Von and Chief Wuk," he disclosed.
While the late King Von and Chief Wuk haven't reached the same achievements as that of Baby, HNDRXX and Drizzy, Smurk views them as artists who have changed the game with their unique rap styles.
Read Lil Durk's XXL interview here.
Watch Perkio Give Fans an Update on What He's Working On Below
See Photos From Lil Durk's XXL Magazine Spring 2023 Cover Story