Latto Fires Back at Troll Accusing Her of Being a Mistress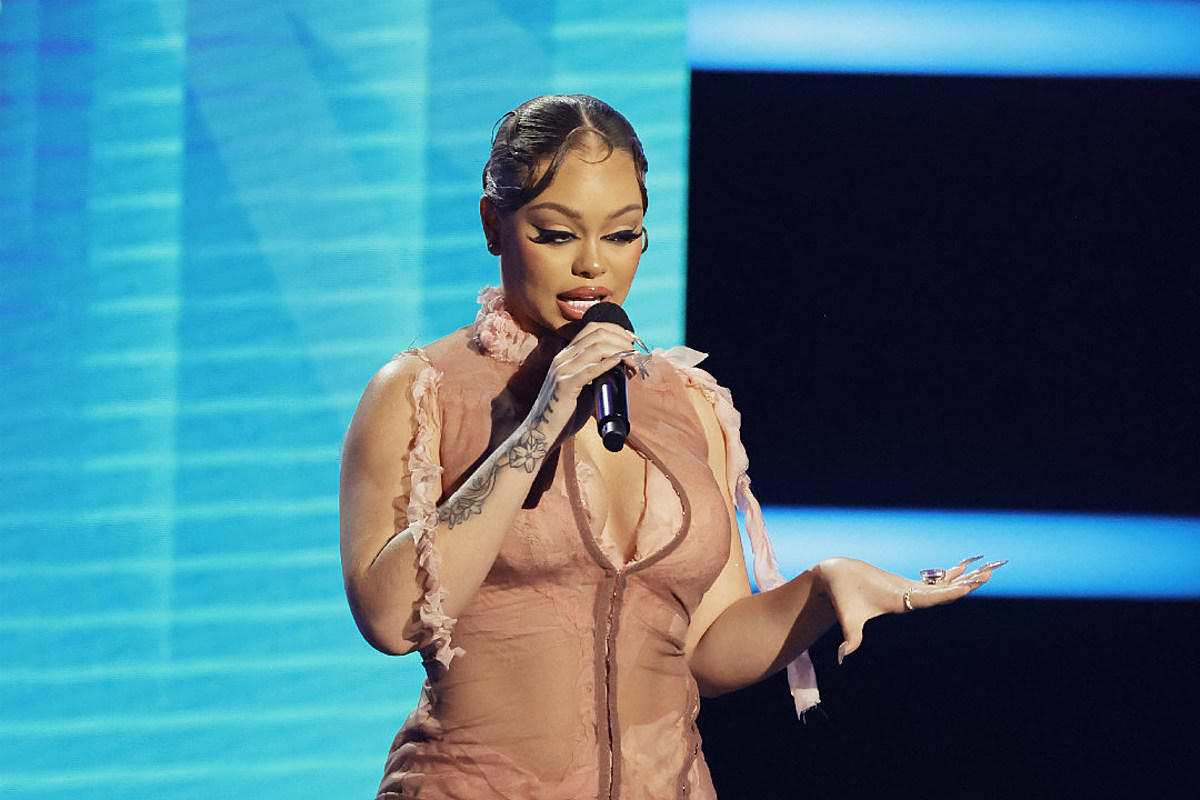 Latto has fired back at a troll on Twitter for accusing the "Big Energy" rapper of being a mistress.
On Monday (Jan. 27), Latto celebrated her single "Lottery" featuring LU KALA debuting at No. 83 on the Billboard Hot 100 chart. The Atlanta rapper posted four partying face emojis on Twitter and urged fans to stream the new track. Latto's elation drew the ire of the troll account OPDrags who attempted to throw shade at the accomplishment.
"Your first entry in a year," the account posted along with crying laughing and partying face emojis.
Latto clapped back by questioning the anonymous Twitter user's accolades.
"Your first- nvm," Latto responded.
The mud-slinging continued, with the troll account accusing Latto of being an official side chick.
"You want to talk about first like you haven't been playing second as a mistress for 3 years," OPDrags replied.
Latto fired back: "I whole ass LIVE w my man Ion even CUM 2nd! Yall need to get off them tea pages & go touch grass! My privacy is driving u up a wall‍ Mistress to who? Why they don't see the cars, diamonds, etc? Cause yall know Im spoiled 2 DEATH! Uon know me & Uon got it figured out like AT ALL."
OPDrags continued with insults replying: "Oh girl the Cardi [B] formula. This is not going to get Lottery the streams it needs. I'm not going back and forth with you. You been rapping since you was 16 and you 35 with your career on lifeline. Please find somebody to play with while 21 with his kids and wife."
Rumors have been circulating that Latto is dating 21 Savage for the past few months. 21 Savage denied the rumor in December of 2022. Over the weekend, Latto denied she is with 21 Savage after being questioned about the alleged relationship in an Instagram post.
See the Definitive List of Bizarre Tweets From Rappers