Kodak Black Asks to See Player's Penis on Grand Theft Livestream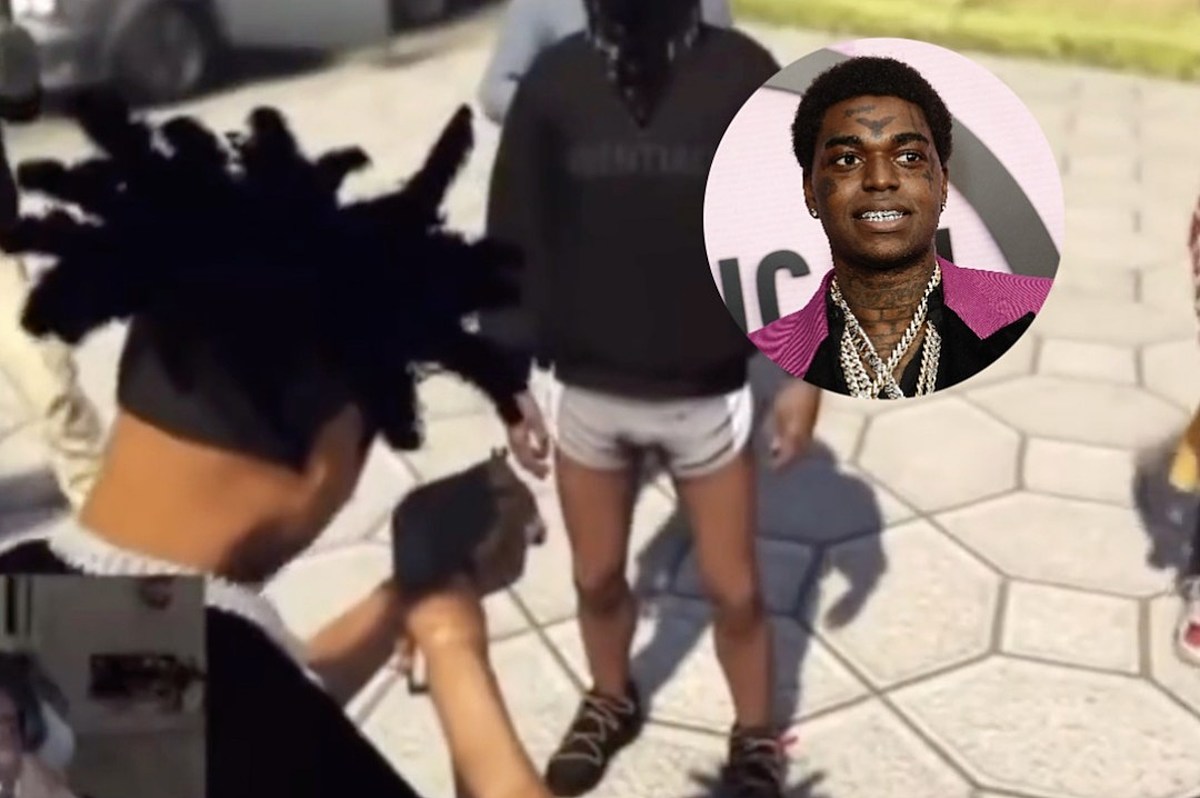 Rappers love to play video games on livestream and Kodak Black recently showed how far he likes to take it with his controller when playing Grand Theft Auto V online.
On Thursday (Feb. 23), a video surfaced of Kodak Black fictitiously pointing a gun at a player and then making him strip during a Grand Theft Auto livestream. While trying out the GTA V roleplay mod on PC for the first time, the South Florida rapper aimed his gun at the player and told him to take his clothes off to "see how big that dick is" during a gaming session with other players.
"I don't want them jeans, fam," Yak said in the clip. "Okay, that boy butt naked. Take them boxers off, take them boxers off, homie."
"Let me see how big that dick is, fam. Let me see if you're a man, homie," he jokingly added, while other players were yelling "pause."
Rappers make big money playing video games online.
In a July 2022 interview on Gillie Da Kid and Wallo267's Million Dollaz Worth of Game podcast, Tee Grizzley revealed that he makes over $200,000 a month playing video games like Call of Duty and Grand Theft Auto. "Shit turned into damn near [$50,000] a week," he added.
Back in 2020, Dr. Dre released tracks exclusively for Grand Theft Auto Online: The Cayo Perico Heist, including collaborations with Eminem ("Gospel"), Nipsey Hussle ("Diamond Mind") and Snoop Dogg ("ETA"). This came because of Dre's deal with Rockstar games, the creator of GTA, where he was also featured as a playable character.
Watch Kodak Black Make a Player Strip During a GTA Livestream Below
See Rappers Who Got to the Bag Through Video Games