Kanye West's Run for President in Complete Chaos – Report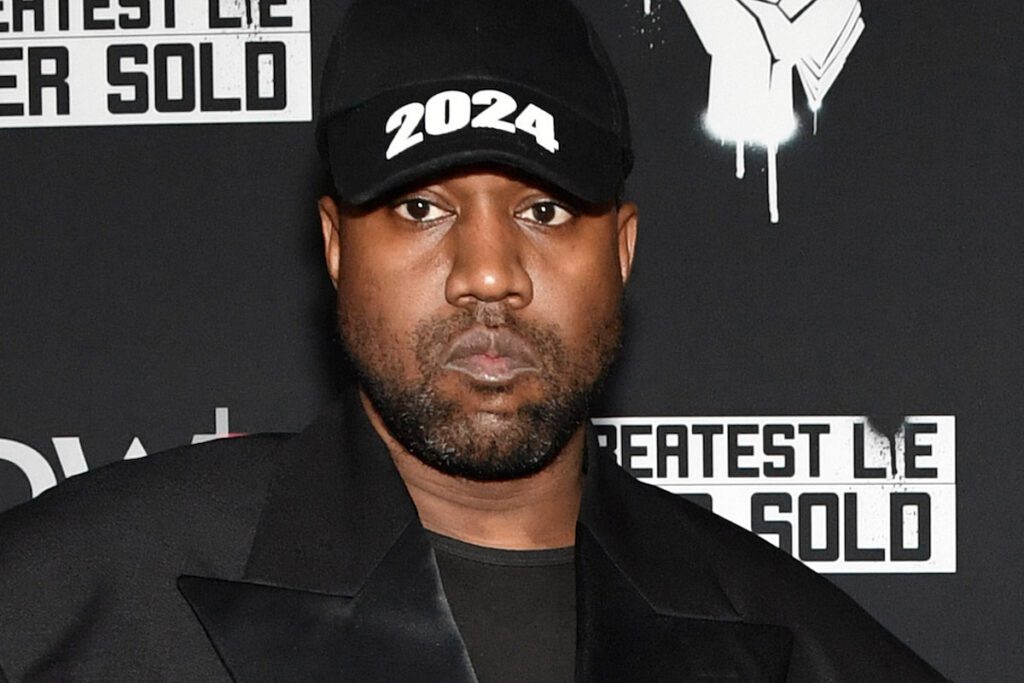 Kanye West's proposed run for president in 2024 is in jeopardy as campaign staffers are reportedly fighting with each other and the Chicago rapper-producer is seemingly disinterested in being president.
According to The Daily Beast report, published on Friday (April 14), Kanye West's 2024 run for president is reportedly in chaos as his far-right campaign managers are fighting with each other and Ye is seemingly disinterested in running a successful crusade to become the next president of the United States. The media outlet reports that Kanye's campaign has been "on hold" for months while the veteran producer works on his personal life.
Furthermore, campaign managers alt-right firebrand Nick Fuentes and January 6 rally organizer Ali Alexander have turned on one another after right-wing media personality Milo Yiannopoulos was fired last December. Meanwhile, Adam Camacho, who Ye hired as a documentary producer in November 2022, told the media website that the "campaign has been a communications nightmare."
In February, Camacho reached out to Kanye to see if his contract would be extended, but didn't hear back. Eventually, Camacho was able to get in contact with Ye, who wired him money to extend his agreement. Camacho hasn't had much to film since the campaign is on hold.
Camacho said that Kanye told him that he's diverting his attention to his other commitments like his rumored marriage to Yeezy designer Bianca Censori and Donda Academy, which is currently in legal shambles.
"Right now, I am living my life—like I'm concentrating on the school, The Donda Academy, and my new wife, and my kids, and that's it," Camacho recalled Kanye telling him. "I just want to be left alone."
"He's not focusing on any of the political stuff right now," Camacho added.
Another source told the Daily Beast, that Kanye's political aspirations are no more.
"His interests are focused on his children, family, and creative endeavors," said the person, who spoke to the Daily Beast on the condition of anonymity due to their closeness to the rapper. "Anyone that is representing Ye in any political capacity is a charlatan. There is no political shop."
The in-fighting between the right-wing campaign managers grew serious this month with rival side accusing each other of improper handling of duties in Ye's campaign. Additionally, Ali has portrayed himself on social media as still close to Kanye's presidential run.
But Camacho insists there's no presidential campaign to speak of.
"Ali is all over Twitter representing Ye, as if he's part of his campaign, all this stuff," he told the outlet. "And it's completely bulls**t"
Meanwhile, Kanye's friend Donald Trump apparently isn't worried about him being a possible 2024 presidential challenger.
"Kanye West's presidential campaign has been as well prepared as his albums since My Beautiful Dark Twisted Fantasy," a Republican insider backing Trump told The Daily Beast. "I hope he was sincere about Jonah Hill changing his worldview and he gets the help he needs. He is not a challenger or a concern but a troubled musician."
The Republican opp is referring to Kanye's Instagram post where he claimed that after watching Jonah Hill in the 2012 film 21 Jump Street that he's no longer an anti-Semite.
In the end, Kanye West's world is in shambles.
See Companies That Have Cut Ties With Kanye West