Kanye West Imposter in Hollywood Tells People He's the Real Ye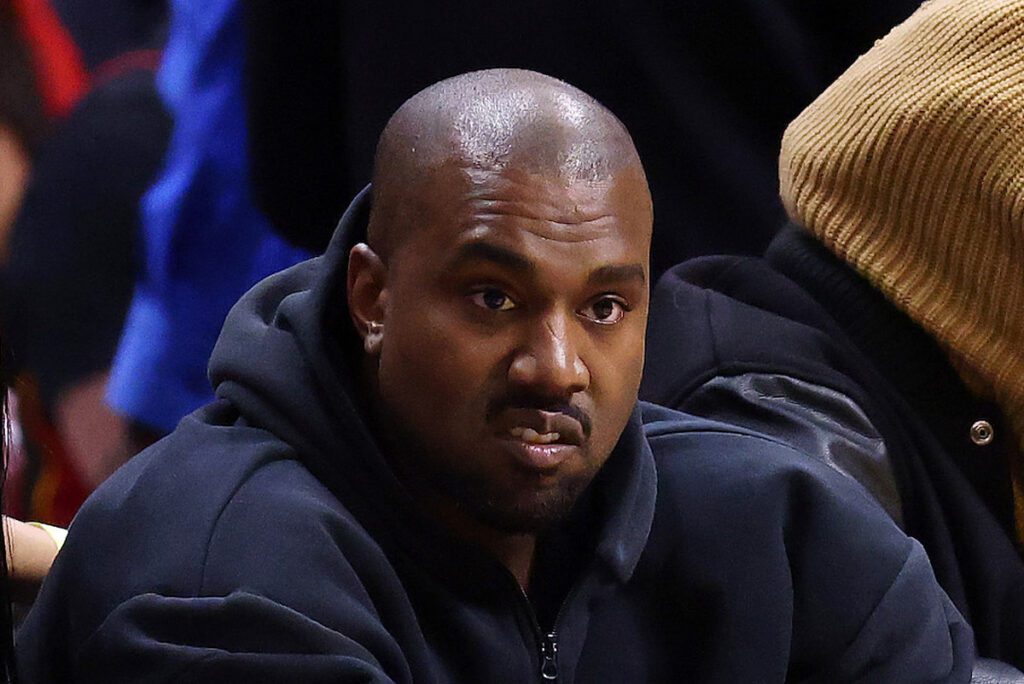 A Kanye West impersonator is reportedly going around Hollywood, Calif. telling people he's the real Ye.
Kanye West Impersonator in Hollywood
Kanye West has been staying out of the limelight in recent months. However, it appears he has a look-alike who has been going around Hollywood pretending to be the Chicago rapper. On Wednesday (July 26), DJ R-Tistic, who spins at The Dime in West Hollywood, shared a photo of a man who has a resemblance to Kanye West. In the photo, the man is wearing dark shades, a black sweatshirt and leather pants. 
"Yooooo there's been a fake Kanye running around Hollywood!" DJ R-Tistic captioned the photo below. "He came to an event I did yesterday and brought an entourage who told the door man he was Kanye. He even came up n asked me to play 'his' music."
Where's the Real Kanye West Been?
Following an infamous ended to 2022, where he was named Anti-Semite of the Year by a watchdog group, Kanye West has been keeping a low profile for the most part in 2023. The last time Ye was spotted out and about was back in June around his birthday party.
Check out a photo of the fake Kanye West below.
See the Kanye West Imposter Below
See 50 Hip-Hop Albums That Share the Same Title as Other Albums