Joe Budden Enjoys When Podcasts Fail, Addresses N.O.R.E. Backlash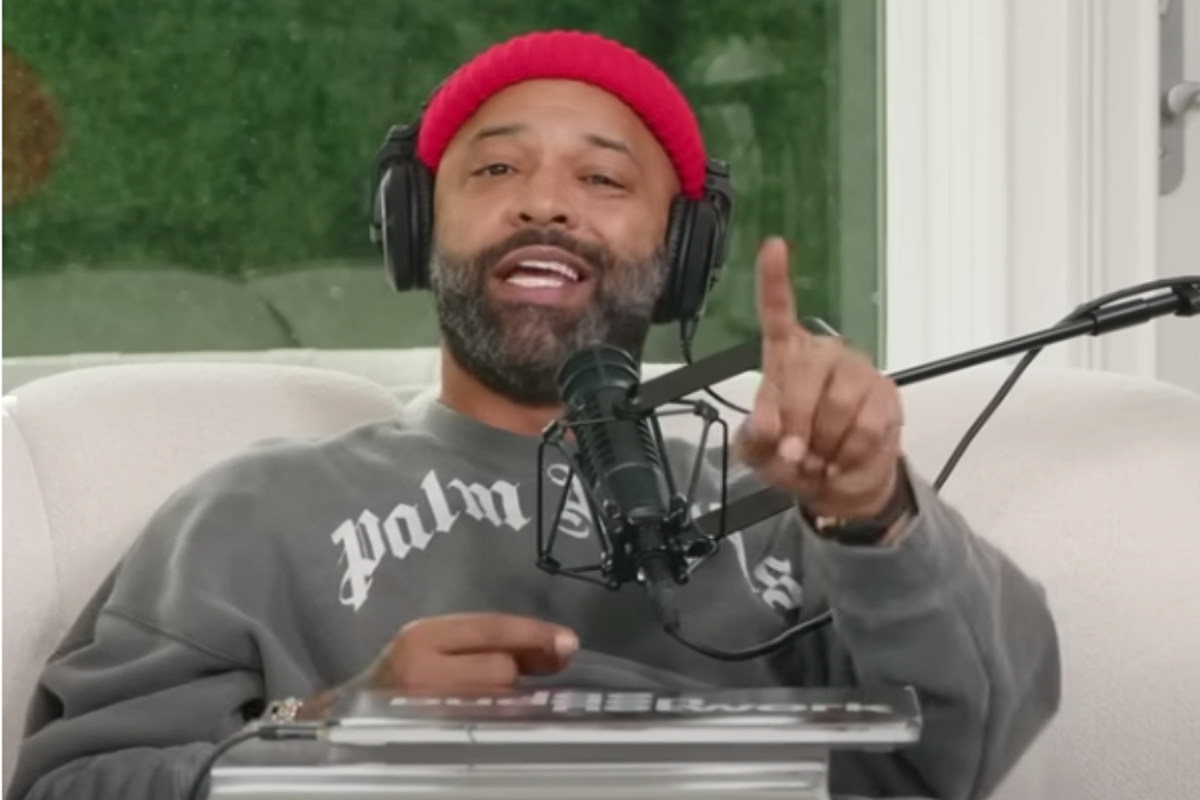 In addressing the recent backlash he and N.O.R.E. faced as the result of comments people perceived to be about Combat Jack, Joe Budden said he enjoys seeing other podcasts fail.
On the 600th episode of The Joe Budden Podcast which was uploaded to YouTube on Feb. 9, the rapper-turned-podcaster proved that he still maintains the same competitive spirit he once had as an MC. Joe Budden not only took a head-on approach to the negative response he and N.O.R.E. received last week as a result of some eye-brow-raising comments but he also explained that he gets great pleasure in the misfortunes of his peers in the audio-on-demand industry.
In an episode titled "The Pandy's," Joe Budden's cohost, QueenzFlip, asked the former rhymer if he feels as though saying that he "wants people to fail," has a negative affect on those in the business who may look up to him. Flip said he's seen a litany of podcasters express that they're hurt by what Joe and N.O.R.E. had to say recently regarding the business models of some other rapper-hosted shows.
"How can I add hurt to y'all?" said Budden at the 1:36:41-mark in the video below. "How can I add hurt to my very truthful statement? Not only did I say what I said, but I stand in it and I'm dead serious. I like watching most of you niggas fail. Let's take it off Joe now."
At that point, Joe Budden laid down some sentiments that in his opinion, prove that most people who host podcasts are simply failures.
He continued: "Statistics show that most of you are failing. From 2018 up until now, podcast creation is down over half. More than half. That's not Joe making this up. Y'all niggas are failing. I like it. As somebody that has dedicated his life to podcasting, and I'm not leaving no time soon, I like when all of y'all jump in the race, bump your head a few times and run away because it ain't no money in it. I don't feel guilt about it. Take y'all bum ass somewhere else and figure it out. I'm here."
From there, Joe addressed the backlash he and N.O.R.E. faced specifically as it pertains to what was perceived by many people as direct smoke aimed at Combat Jack, one of the forefathers of hip-hop podcasts.
"N.O.R.E. sat there and sent some shots at, seemingly, Loud Speaker Network and Combat Jack," said Joe Budden. "He didn't name names. He said 'Tax' but he didn't name names. Anybody that know Joe know the respect that I have for Combat Jack. You will never hear me utter one bad word about Combat Jack."
Joe added: "If I would've known that that's what N.O.R.E. was trying to do, and I still don't know that 'cause I'm not taking the internet's word for anything. But if I thought that he was doing that, I would've stopped him in his tracks."
Joe Budden's statement regarding N.O.R.E. and Combat Jack stems from a braggadocious rant the Drinks Champs host made recently when he was a guest on The Joe Budden Podcast. On Feb. 1, N.O.R.E. gave himself some flowers regarding his podcast's new deal with Warner Music Group but in the mix, it would appear that the "Superthug" rapper was speaking negatively about podcasters such as Combat Jack and Taxstone, who may have not made as much money from the audio format as he does.
"A lot of y'all dudes was out here giving y'all YouTubes away for free," N.O.R.E. said during the conversation with Joe Budden. "Y'all was signed to… what's that shit, Sound? What was the shit that Tax and all them niggas was signed to? What's that label? A dude named Matt ran it. Combat, Tax, all of them was on this label giving they YouTubes away for free. I'm the first dude that had a three-deal for the same crack."
While N.O.R.E. was the person who made the comments perceived as a slight toward Combat Jack and Taxstone, many detractors also took Joe Budden to task in the situation. Internet users claimed that Joe encouraged the remarks by continuously dropping his signature gunshot sound effects and laughing hysterically.
See Joe Budden Say He Likes When Other Podcasts Fail and Address the N.O.R.E. Backlash in the Video Below
See the Definitive List of Bizarre Tweets From Rappers