Jay-Z Only Rapper on Forbes 2023 Billionaires, Kanye Falls Off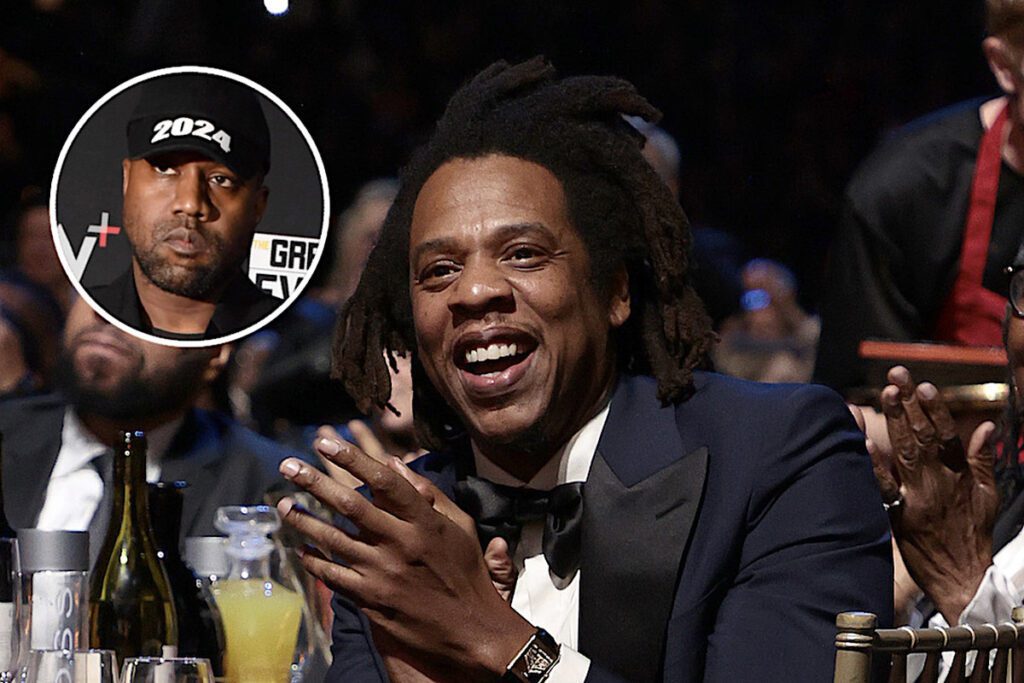 It's official. Jay-Z is the richest rapper-turned-businessman in the world.
According to Forbes' 2023 World's Billionaires list, published on Tuesday (April 4), Jay-Z is the only rapper featured on the list while Kanye West has completely fallen off the collection. The Roc Nation cofounder has boosted his overall net worth from $1.5 billion last fall to now a whopping $2.5 billion.
Amazingly, the hip-hop billionaire is higher net-wise than Oprah Winfrey at $2.5 billion, fashion designer Tom Ford at $2.2 billion and NBA icon Michael Jordan at $2 billion.
Forbes reports that Hov amassed his fortune through his profitable liquor businesses. In 2021, spirits giant LVMH purchased a 50 percent stake in Jay's champagne empire, Armand de Brignac, better known as Ace of Spades. Additionally, the Brooklyn rhymer sold a majority of his stake in his cognac brand D'Usse to Bacardi in February 2023.
Outside of his liquor empire, Jay-Z has a portfolio of assets that range from his music catalog to his fine art collection, including valuable artwork by Jean-Michel Basquiat and holding shares in service companies like car-sharing service Uber and finance company Block.
Meanwhile, Kanye West fell off the Billionaires list after Adidas severed their partnership with the Chicago rapper-producer after his problematic behavior within the company as well as his anti-Semitic tirades on social media and in interviews. Ye's current net worth is $400 million, according to Forbes.
Interestingly, Kanye's ex-wife, Kim Kardashian, is still a billionaire with a net worth of $1.2 billion down from $1.9 billion last year.
Other billionaires on the list worth noting include Rihanna. The R&B superstar, who Jay-Z signed to Def Jam in 2009 when he was the CEO/president of the label, has a net worth of $1.4 billion down from $1.7 billion last year. RiRi's fortune comes mostly from her fashion brand Fenty and her sneaker/apparel partnership with Puma.
Congratulations to Jay-Z for doubling his billionaire status.
See Rappers' Other Streams of Income