Jack Harlow's White Men Can't Jump Promo Receives Mixed Reactions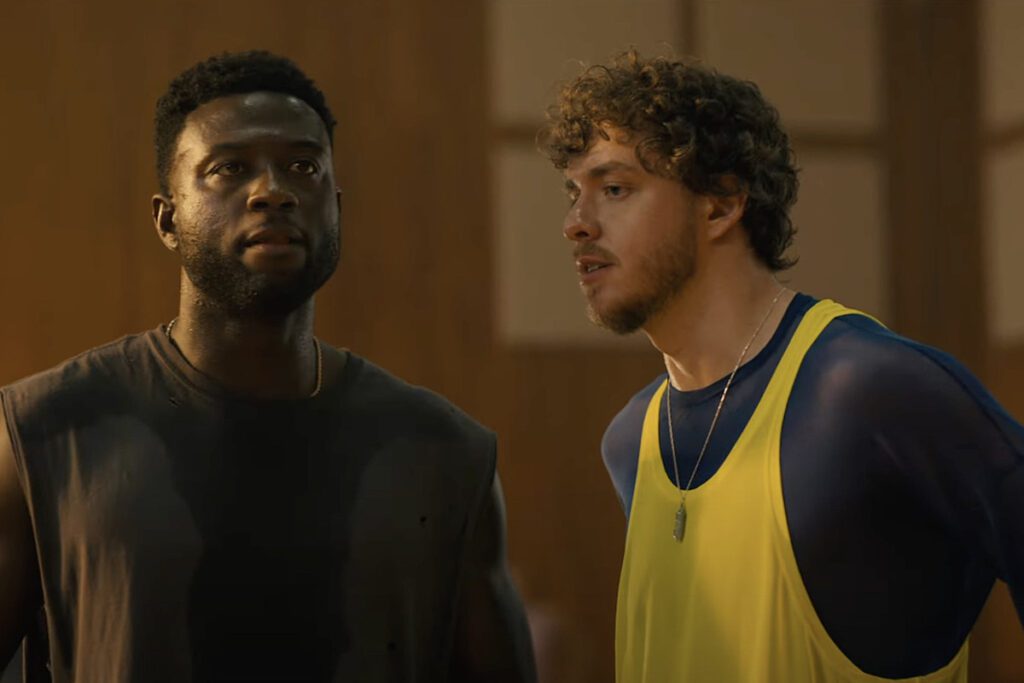 The trailer for the remake of the movie White Men Can't Jump starring Jack Harlow has arrived and it's causing mixed reactions from fans.
On Sunday (Feb. 5), the trailer for the White Men Can't Jump reboot premiered on Hulu and 20th Century Fox's social media pages. The hoops flick is a redo of the beloved 1992 original starring Woody Harrelson and Wesley Snipes. In the 2023 version, Jack Harlow makes his acting debut playing Harrelson's character Billy Hoyle while actor Sinqua Walls plays Snipes' character Sidney Deane.
In the 30-second promo, Harlow and Walls play a pair of hoops hustlers who hustle unsuspecting players for money on the basketball court. At one point in the clip, Harlow and Walls are bickering with each other about who is the greatest living director: Paul Thomas Anderson or Spike Lee. In response to Walls insisting that Spike is the greatest living director, Harlow shoots back, "Spike is not even a good Knicks fan."
Although the trailer offers a sneak peek into Harlow's performance, it's receiving a lot of mixed reactions from fans. Some are excited about the movie, but others fear that Jack Harlow's performance will ruin what was so great about the original 1992 film.
"Someone at Fox find a reason to shelve this movie for tax purposes so we don't see Jack Harlow ruining a classic," tweeted one fan.
"What this is, is an excuse to keep Jack Harlow in the spot light, while leveraging a classic original idea to continue to endear his 'white rapper' schtick to the masses," opined another person.
A third fan cheered, "LETS GOO [red heart emoji]"
"They are remaking White Man Can't Jump with Jack Harlow? Instant trash," wrote a fourth person.
The White Men Can't Jump remake is directed by Calmatic and produced by Kenya Barris. The film will arrive on Hulu on May 19.
Watch the Trailer for White Men Can't Jump Starring Jack Harlow & Read More Fan Reactions Below
See 11 Rappers You Might Not Know Had Signed Record Deals With Professional Athletes