Iggy Azalea Reveals Why She Ended Playboi Carti Relationship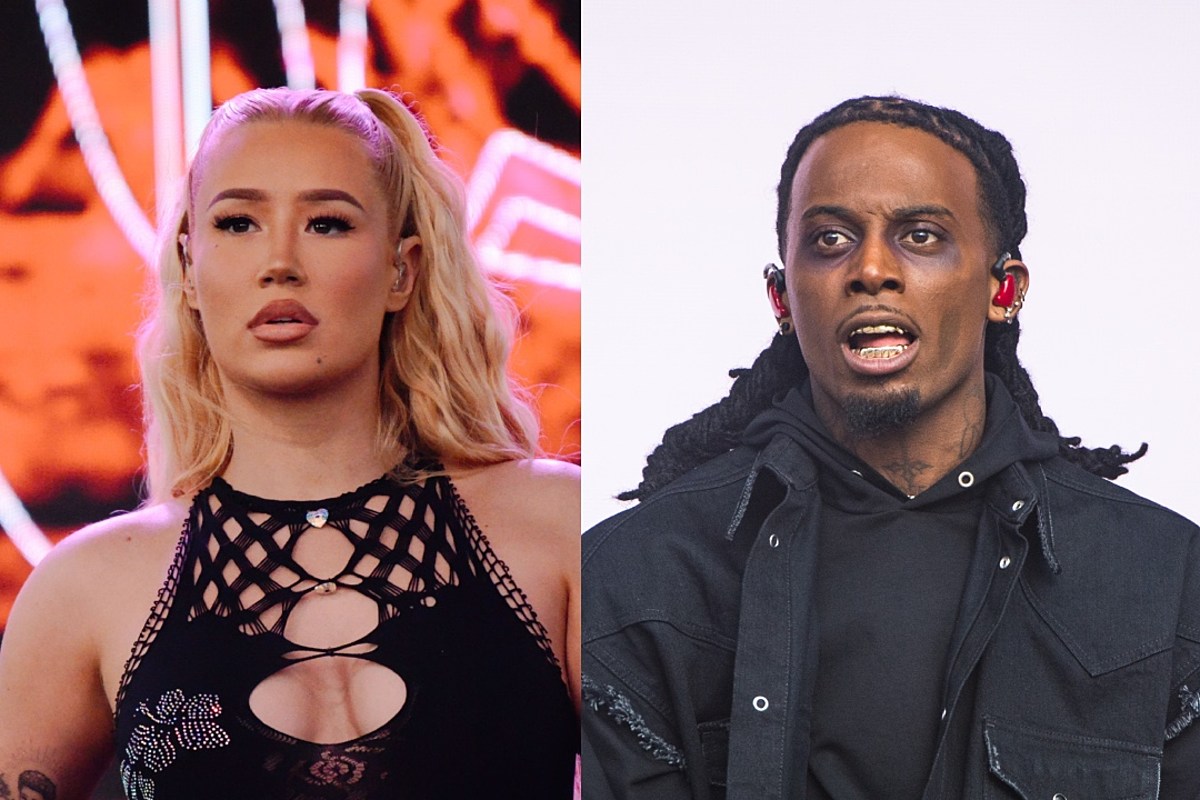 Iggy Azalea is opening up about ending her relationship with her child's father Playboi Carti.
On Tuesday (Feb. 21), Iggy Azalea was a guest on the High Low with EmRata podcast. During the show, she talked about her career, music and OnlyFans. The interview comes on the heels of her ex Playboi Carti making headlines after being arrested for allegedly assaulting his pregnant partner. Iggy also spoke on how she got out of her "volatile" relationship with the "Magnolia" rapper.
"Like, right after I had my son, I left his father," Iggy told host Emily Ratajkowski around the 19-minute mark of the interview below. "Something happened one day with my son's father and me and it was just one of those moments where you're just like, 'I didn't wake up thinking this is what my day would be.' But by the end of the day, I was on a plane to Los Angeles and I never went back and that was the end of it."
Iggy said the relationship was sour before it got to that point.
"Don't get me wrong. We had a volatile relationship and you know that, you're not an idiot," she added. "You know when something's not working, I knew it wasn't working. But I also just had a baby, it was COVID. There were a lot of things to navigate for me at that time and I didn't think I'd be leaving when I left."
Iggy and Carti began dating in 2018 and share a son who was born in 2020. That December, she called Carti out publicly, claiming the rapper skipped out on their son's first Christmas and cheated on her.
"My father and my mother had such a volatile relationship that I wish I had seen less of it," Iggy continued on the podcast. "And so that was what happened to me in that moment that I had on that day. I was like, I will never let my son see this, because I don't want him to see someone talk to me this way too, because I don't want him to ever learn this, I don't want him to be exposed to this. And even though I felt that I was in a bit of toxic cycle—a lot of a toxic cycle with the person…I'm accountable for ways that I participate in it. I just felt I had to be more accountable to myself into what I'm doing with my child, and even if there are days where I wanna go back to this, I just never would do it. I will never do it."
Earlier this month, news broke that Playboi Carti had been arrested in December of 2022 for allegedly choking his pregnant girlfriend. Carti's attorney Brian Steel has stated the claims are false accusations and he expects the D.A. to drop the case. Iggy Azalea reacted on Twitter to the news that her ex was arrested for violence against a woman, tweeting that she "warned" the alleged victim.
Listen to Iggy Azalea on Emily Ratajkowski's High Low with EmRata Podcast Below
See Rappers' Real Names