Fans See Lil Uzi Vert in Mall, Make Him Dance to Just Wanna Rock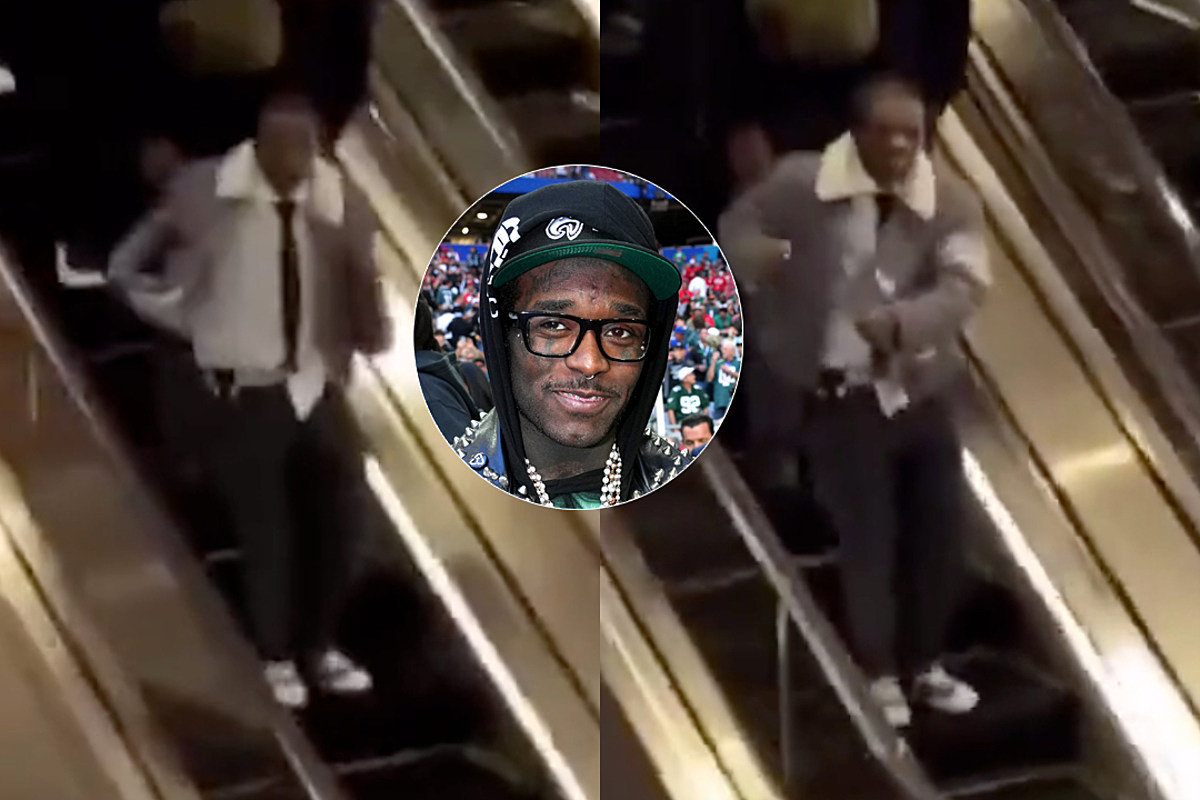 Fans recently spotted Lil Uzi Vert in a mall and they made him dance to his viral smash hit, "Just Wanna Rock."
On Thursday (Feb. 23), fan-shot video footage began to circulate all over social media after a group of Lil Uzi Vert enthusiasts caught a glimpse of the Philadelphia rapper coming down the escalator in a shopping mall. As the excited fans recognized Lil Uzi Vert, they flipped on their camera and began yelling out to Baby Pluto from the floor level above with a very specific call to action.
While reciting lyrics to his wildly popular current single, "Just Wanna Rock," the lively shoppers jokingly demanded that Uzi, who was still riding the mall's escalator, do the very same dance that made "Just Wanna Rock" one of the biggest hip-hop songs on TikTok last year.
"Do that dance for us, bro," the fans can be heard crying out in the video posted below. "Shorty wanna rock, shorty wanna rock."
Although he wasn't about to jump on top of something and start gyrating right there in the mall as he did in his XXL Award-winning music video for the track, Uzi, seldom being one to disappoint his legion of fans, graciously obliged. With a casual lift of his jacket and a big warm smile on his face, Lil Uzi Vert busted out an appropriately abridged version of the "Just Wanna Rock" dance, specifically the immediately recognizable hand motion.
As Lil Uzi Vert's faithful followers eagerly await his upcoming album, The Pink Tape, the Philly spitter has become increasingly known for endearing encounters with fans. Back in 2019, Uzi famously promised to pay for a fan's college tuition.
"I could pay for that, but here's the thing though," Lil Uzi Vert told student Rhaeel Ahmad after being asked to cover his costs for higher education. "If I pay for your college tuition are you going to finish college or are you gonna bullshit? Make sure you show me all of your transcripts, everything. Shoot me all of your papers, everything, and you'll get $90,000 from me."
Just last month, Lil Uzi Vert randomly pulled up on a group of young people and jumped into the TikTok video they were filming to his recently leaked track, "Tap Tap." 
See Fans Make Lil Uzi Vert Dance to "Just Wanna Rock" in the Video Below
See 20 Signs You're a Lil Uzi Vert Fan
Baby Pluto fans, where you at?