Fan Appears to Throw Water on GloRilla After Glo Doesn't Perform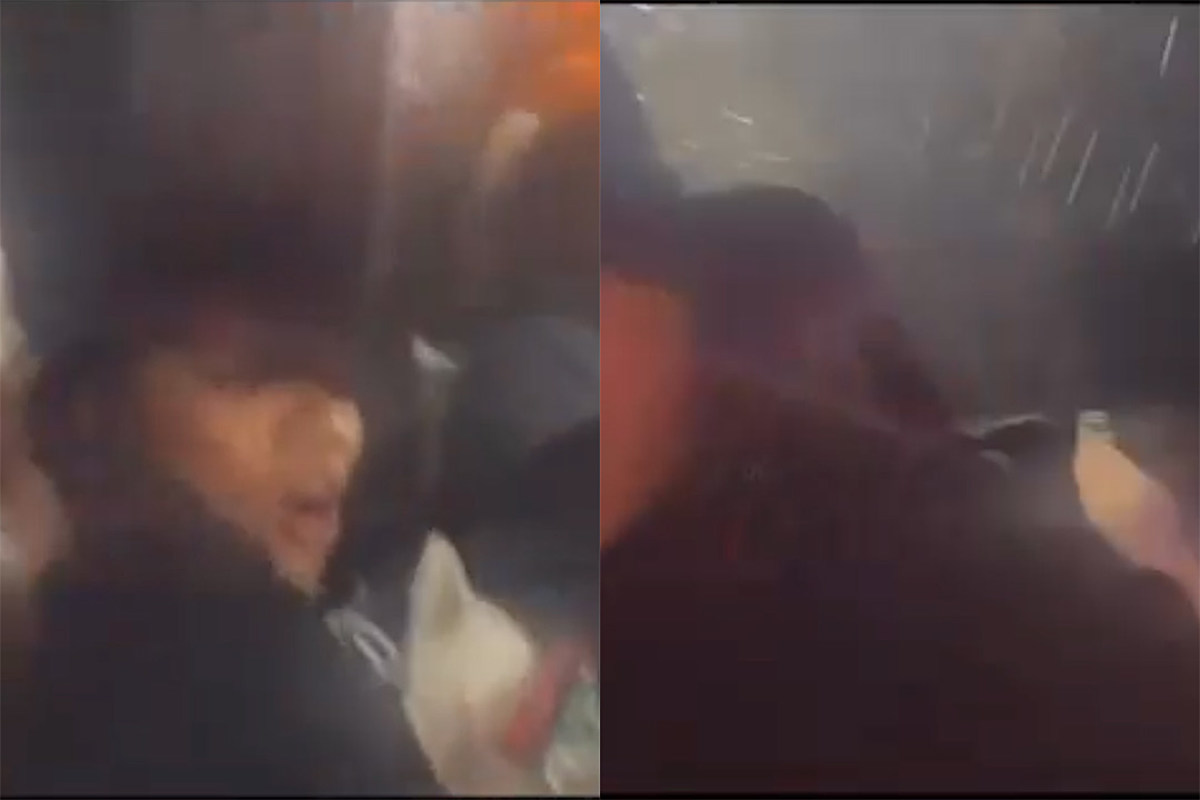 UPDATE (Feb. 9):
GloRilla has spoken out on the incident, sounding off on Twitter to inform fans that she wasn't booked to perform, only for a hosting.
Glo tweeted this afternoon, "No way you think I'm performing when you paid for a hosting crazy tail self."
She also appears to have addressed claims that a fan spat on her during the incident, writing, "Ain't no ho spit on shit !!!!! Ask dat ho how ha face feel doe." She later added, "I'm so mad dat I can get sued for slapping you hoes !!😂😂😂but you hoes still can get slapped bitch."
ORIGINAL:
GloRilla got water thrown at her by an unruly fan after she left an afterparty where she was reportedly supposed to perform but never hit the stage.
On Wednesday night (Feb. 8), GloRilla was in Oakland at New Karribbean City, for what was being promoted as a live show by promoter Con B.
"She will be performing live…" Con shared on Instagram yesterday. "Not hosting. Not a walkthrough. She will be performing live in Oakland, [Calif.] tonight."
However, it does not appear the show went as planned. Video has surfaced of the event that shows Glo and her team walking toward the exit when someone splashes the rapper and convoy with what appears to be a clear liquid. A member of Glo's team then goes at it arguing with a fan before they move along.
According to reports, fans at the show were angry that GloRilla didn't perform after paying their money to see her do so, causing them to lash out at the "F.N.F. (Let's Go)" rapper.
After receiving backlash from people who said he false advertised, Con B reacted on his Instagram Story.
"The crazy thing about this situation, this bitch got so many blog sites inboxing me," he said in a selfie video. "This shit is crazy. Nigga woke up to a viral moment. Just give me my money back. After that, we ain't gotta put you on blast."
He later shared the alleged contract he sent GloRilla, which notes the total as $31,000 for a "performance by GloRilla."
"This first contract before we switched venue and they wanted $5K more. I don't gotta lie about a walkthrough," Con wrote on the post.
"Nigga can go ask Complex was it a performance. Nigga can go ask any muthafuckin' promoter in The Bay was it a performance," he added in a second video. "She was chopping around to everybody. I ain't got to lie about nothing. I didn't pay for no walkthrough. I didn't pay for no host. Dame said it was $30K all in for her to perform and that's what we gave that nigga, period."
Yo Gotti, the head of CMG, the label Glo is signed to, also addressed the situation in The Shade Room's comments. Gotti wrote, "30k to perform," adding three laughing emojis. "U must booked lil Glo NOT Big Glo #CMG."
GloRilla is coming off a bucketlist moment after meeting Beyoncé at the 2023 Grammy Awards. XXL has reached out to GloRilla's team for comment.
See Video of a Fan Appearing to Throw Water on GloRilla in Oakland Below
Read 10 Wild Stories That Took Place During Hip-Hop Tours