Erykah Badu Calls Blueface 'Trash,' Rapper's Mom Defends Him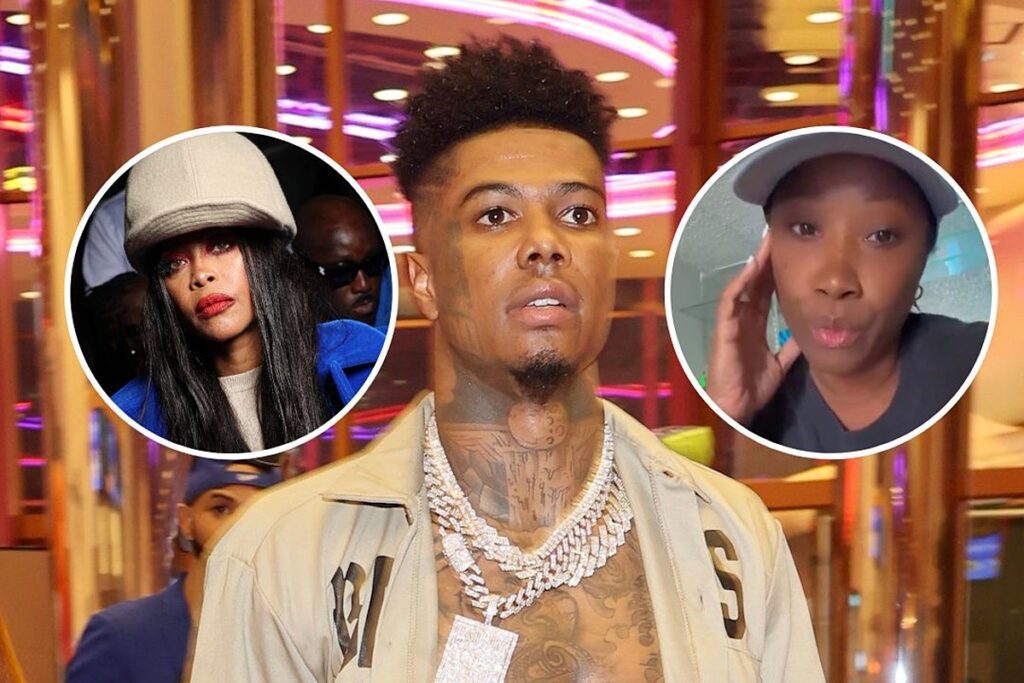 Erykah Badu called Blueface trash, which prompted the rapper's mom to come to his defense.
Erykah Badu Slams Blueface
On Friday (June 2), Erykah Badu shared on her Instagram Story a snippet of Blueface's new video for "BDD" where he's rapping alongside several pregnant women. Showing her disdain for the video, the R&B singer, who is a professional doula, captioned her post, "He's trash Universe do your thing."
Blueface's mother, Karlissa Saffold, caught wind of Badu's post and responded to the Baduizm singer. In the comment section of The Shade Room's post about Badu's remarks about her son, Saffold wrote, "Girl you was just calling Tyrone and paying his cousins and homeboys way don't and ain't nobody said nothing to you."
Blueface's mom may be referring to Badu's classic 1997 song "Tyrone," which was a freestyle she performed live in concert.
There's no word if Erkyah Badu is aware of Saffold's response.
Nevertheless, it's interesting to see that Blueface's mom jumping in and defend him since she has an estranged relationship with her son.
Blueface and His Mom Are Not on Good Terms
Blueface and his mother have been estranged from each other for several years. In April 2023, during a RapTV interview, the California rhymer publicly disowned her.
"F**k that lady. I don't have a mom. She's weird. She's strange. I don't know what her motive is, her angle," he said. "I don't know what she is trying to accomplish with her outreaches and whatever she does. I really don't care for her she's not really in my best interest so what can I do with that."
Back in July 2019, Blueface kicked her mom and sister Kali out of his house and wrote a rap song about it. Despite their estrangement, Saffold told Blue's now pregnant girlfriend Chrisean Rock in a letter last December that she will not tolerate disrespect from him anymore. "If my son told y'all he don't like me and don't mess with me, guess what? I don't give a fucc," she wrote. "He came out my ass I didn't come out his. Fuccm."
Erykah Badu was offended by Blueface's latest video for his song "BDD." In the visual, the California rapper is rapping crude lyrics and punchlines while being surrounded by women who are visibly pregnant. One mother-to-be even dropped it down low and did a split.
Blueface later revealed that he paid the women $1,500 each in hundred-dollar bills for their appearance in his music video, which you can watch below.
Read Blueface's Mom's Response to Erykah Badu Below
See 50 of the Worst Lyrics From Rappers