Eminem's Relapse Wins Best Rap Album in 2010 – Today in Hip-Hop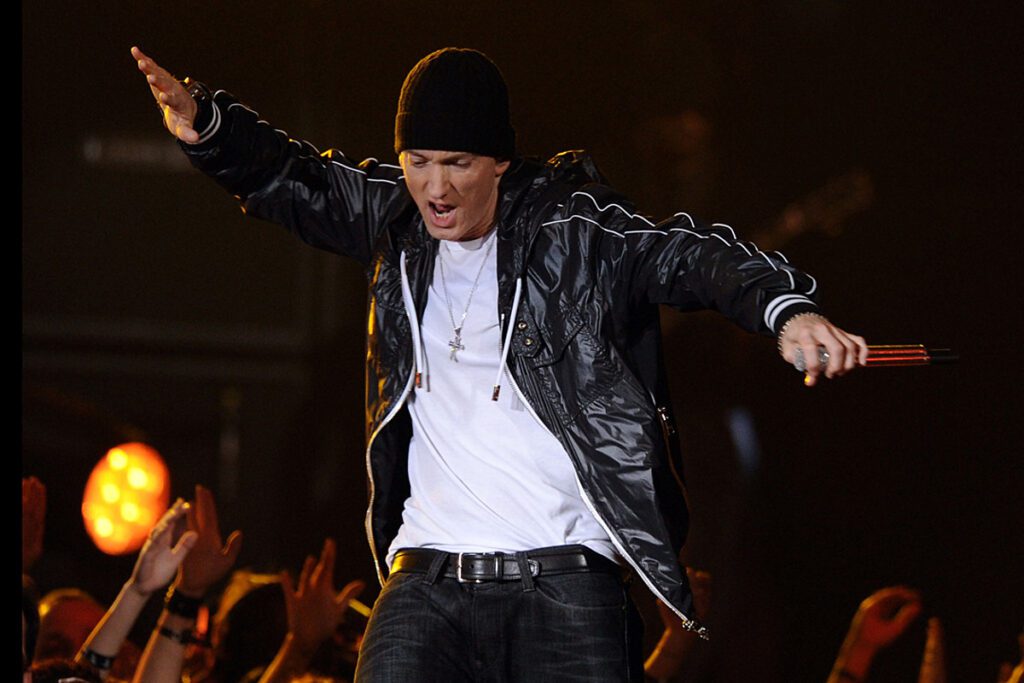 XXL celebrates 50 years of hip-hop with this moment:
Jan. 31, 2010: A decade ago, Eminem took home the golden gramophone for Best Rap Album at the 2010 Grammy Awards.
Eminem's 2009 album, Relapse, proved to be a pivotal album in the Detroit rapper's career. After canceling a tour, spiraling out of control due to drug addiction, stumbling through an 11-week remarriage to his former wife, Kim, and mourning the death of his hometown friend, DeShaun "Proof" Holton, all within the span of a three-year period, Em checked himself into a rehab program to clear his mind and channel his pain into lyrics. The result was a 20-track album called Relapse that was filled with honest, painstaking and gritty storytelling from his alter-ego, Slim Shady.
Relapse rocketed to No. 1 on the Billboard 200 chart in May of 2009, and received mixed reviews at first from fans and critics. However, over time, many people have changed their tune, making note of the project's incredible writing and solid production. Furthermore, Relapse was certified triple platinum by the Recording Industry Association of America (RIAA) on March 8, 2022.
On Grammy night in January of 2010, Em's LP was up against Common's Universal Mind Control, Flo Rida's R.O.O.T.S., Mos Def's The Ecstatic and Q-Tip's The Renaissance in the Best Rap Album category. That night, the veteran rhymer also won the Grammy for Best Rap Performance by a Duo or Group for the Relapse single "Crack a Bottle," which features his longtime collaborators and business partners, Dr. Dre and 50 Cent. 
Since that night, Eminem has continued to rack up more Grammy wins and nominations, bringing his golden gramophone total to 15 wins and 44 nominations.
Watch Eminem, Drake and Lil Wayne Perform "Drop The World/Forever" at the 2010 Grammy Awards Below
See Photos of Eminem From XXL's 25th Anniversary Issue Cover Story