Eminem Pleads Guilty to Felony Gun Charge – Today in Hip-Hop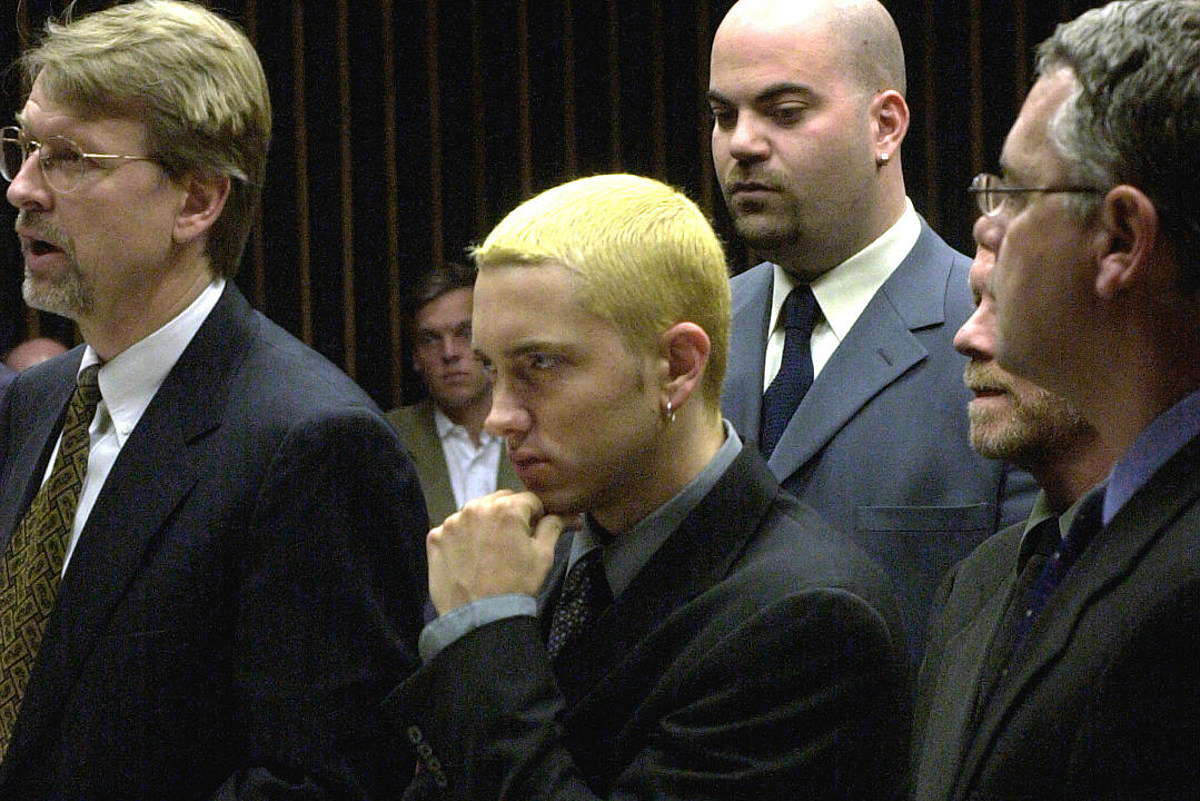 XXL celebrates 50 years of hip-hop with this moment:
Feb. 14, 2001: On this day, Eminem pleaded guilty to a gun charge after being arrested for pistol-whipping a man outside a bar back in June of 2000.
At this point in his career, Eminem was an extremely polarizing figure, and had begun running into legal trouble. On June 4, 2000, the Detroit rapper attacked John Guerra by hitting him over the head with a gun because he witnessed him kissing his then-wife, Kimberly Mathers, according to the police report. Em was eventually charged with two felonies: carrying a concealed weapon without a license and assault with a deadly weapon.
During his hearing, Eminem chose to plead guilty to carrying a concealed weapon and in exchange, a concurrent felony count of assault with a dangerous weapon was dropped. This wouldn't fully get him out of hot water, as the concealed weapon charge could have put him in jail for up to five years.
It all worked out in his favor, though, and Em only ended up being sentenced to two years probation. On April 9, 2002, the Eminem Show creator eventually settled out of court with John Guerra and paid him $100,000 minus attorney fees. Neither Eminem nor Guerra admitted any civil liability or wrongdoing in the settlement.
Around the same time, The Marshall Mathers LP was nominated for Album of the Year along with three other nominations for the 2001 Grammy Awards. Em went home with three Grammy trophies that year, including Best Rap Album for TMMLP.
Significant jail time could have very easily derailed Eminem's entire career, but he ended up getting off fairly easy.
Watch Eminem's Court Hearings for His Gun Charge Case Below
See 50 Facts About Eminem