Eazy-E, Ruthless Records Founder, Dies of AIDS – Today in Hip-Hop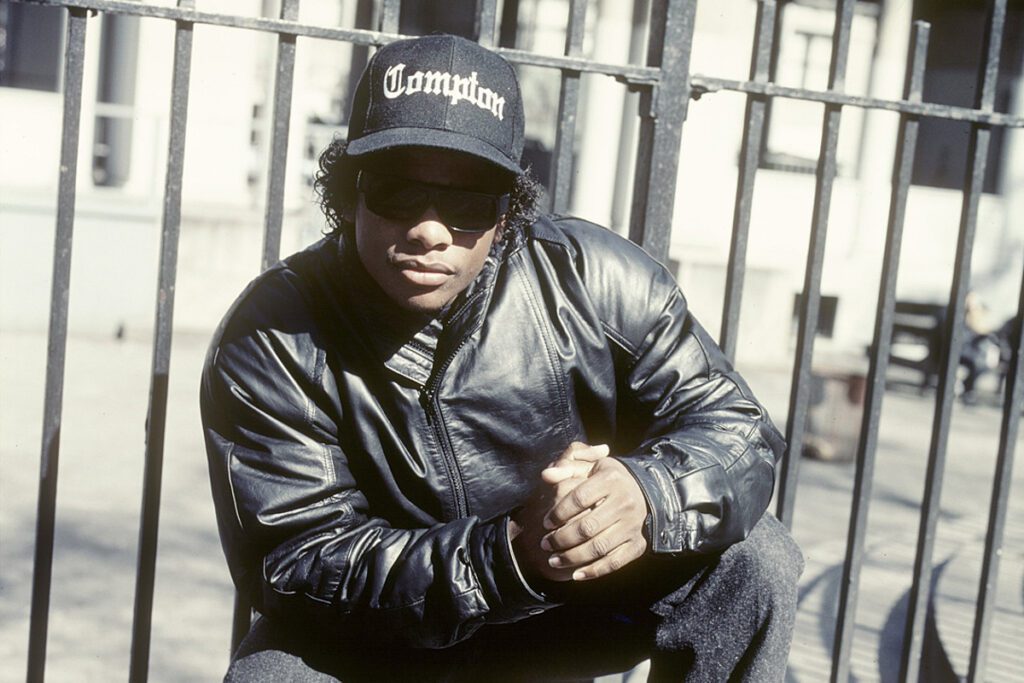 XXL celebrates 50 years of hip-hop with this moment:
March 26, 1995: Eazy-E, a rap pioneer and Ruthless Records founder, has a legacy that went down in the hip-hop history books. Sadly, on this day, the N.W.A member died of AIDS.
Eazy-E, born Eric Wright, had an uncanny ability to portray the notorious gang activity and crime in Compton, Calif. with vivid precision. As part of the group N.W.A, alongside Dr. Dre, Ice Cube, MC Ren and DJ Yella, he helped gangster rap gain national exposure. It would later become a groundbreaking phenomenon where hip-hop pundits accepted a pure and unapologetic style. There was nothing like it at the time.
Eazy-E was the co-founder of Ruthless Records along with his later manager Jerry Heller. The imprint featured several rap superstars including N.W.A, the D.O.C., Michel'le and Bone Thugs-N-Harmony. Bone Thugs, a rap quartet from Cleveland, Ohio, honored their boss and mentor with their critically-acclaimed album E. 1999 Eternal and their classic song "Tha Crossroads."
"Without Eazy there would be no Bone Thugs or no Eminems, no Dr. Dres, no Snoop Doggs," BTNH member Wish Bone told XXL in March 2010. "There wouldn't be none of them without the Godfather of Gangsta Rap. It's always love so when it's the anniversary of his passing we celebrate it like he was still here, but if he was still here we can't say how things really would've went but we definitely miss him. Rest in peace, there's always love there."
From the late 1980s to early 1990s, Eazy was also viewed as one of the most controversial figures in rap. His fallout with Dr. Dre was highly publicized, as the two went back in forth on a number of tracks. Dre's 1992 debut album The Chronic contained jabs at Eazy, while "Real Muthaphuckkin G's" resonated for its straightforward shots at the whole Death Row Records label.
Eazy was diagnosed with AIDS in February 1995 and succumbed to the disease only a month later in March. He was 31 years old. Eazy left behind seven children and made amends with all his former rap rivals like Snoop Dogg and Dr. Dre before he passed.
Like many other legends that passed away too soon, Eazy will always be forever remembered for his contributions to West Coast hip-hop.
Watch Eazy-E's "Eazy-er Said Than Dunn" Video Below
See the Dirtiest, Sexually Explicit Opening Bars on Songs in Hip-Hop History