Drake Isn't Trolling Kanye West by Using Kim Kardashian's Voice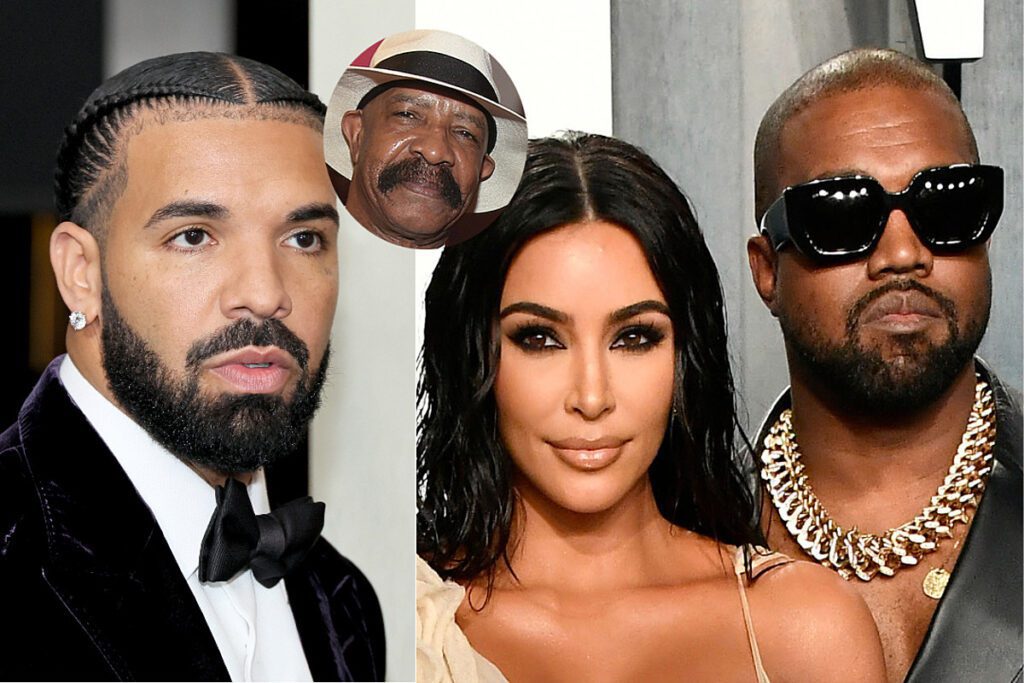 Apparently, Drake isn't trolling Kanye West by using Kim Kardashian's voice in his new song "Rescue Me," at least according to Drizzy's dad, Dennis Graham.
On Tuesday (April 4), Drake's father, Dennis Graham, took exception to an Instagram Post from TMZ declaring what many people have been thinking in the days since Graham's son premiered a new song titled "Rescue Me" on Sirius XM's The Fry Yiy Show on Sound 42. After the popular celebrity gossip outlet went out on a limb to imply that Drake's use of Kanye West's ex-wife Kim Kardashian's voice on the song was a tactic to throw shade at Ye, Drizzy's dad was quick to refute the claim.
"Drake had a busy weekend living the rapper life," TMZ captioned a photo of Drake that includes the words "Drake Trolls Ye With Kim K Audio On New Song" overlayed onto the graphic. "Dropping a new track fans expect to reheat his beef with Kanye West."
In response, Dennis Graham came to his son's defense by assuring the media outlet and fans alike that from where he sits, there will be no further smoke between the two hip-hop megastars.
"Drake is not trolling anyone," Drake's dad wrote in the comments section of TMZ's post implying the opposite. "It's just a song. Why try and create a Kanye and Drake beef again?"
The song in question, "Rescue Me," finds Drake lamenting about the celebrity single life through lyrics that suggest Champagne Papi may be ready to get involved in a long-term romance should the right woman come along.
"I need someone to be patient with me," the Toronto rap-crooner rhymes in the new song posted below. "Someone to get money, would not take it from me/They don't even need to be as famous as me/I don't think I meet 'em at the places I be/But deep down I think about you all day, mami."
At the end of the first verse on "Rescue Me," Kim Kardashian's immediately recognizable voice can be heard in a clip that originally came from a 2021 episode of her reality show, Keeping Up with the Kardashians. The audio clip was the moment Kim finally came to the decision to divorce Kanye West.
"I didn't come this far, just to come this far and not be happy, remember that," Kim Kardashian told her mother, Kris Jenner, in the clip that is now part of Drake's new song.
As for the beef between Kanye West and Drake, the two rappers made amends in November 2021 in an attempt to see Gangster Disciples founder Larry Hoover released from prison. Prior to that, the rift between Drizzy and Ye had gone on for the better part of three years.
Kanye West has yet to respond to Drake's inclusion of Kim Kardashian's voice on "Rescue Me."
See Drake's Dad Say Drizzy Isn't Trolling Kanye West and Listen to the "Rescue Me" Song Using Kim Kardashian's Voice Below
Here Are the Monumental Moments Rappers Squashed Beef