Drake Fakes He's a Local Artist at Lil Wayne's Toronto Tour Stop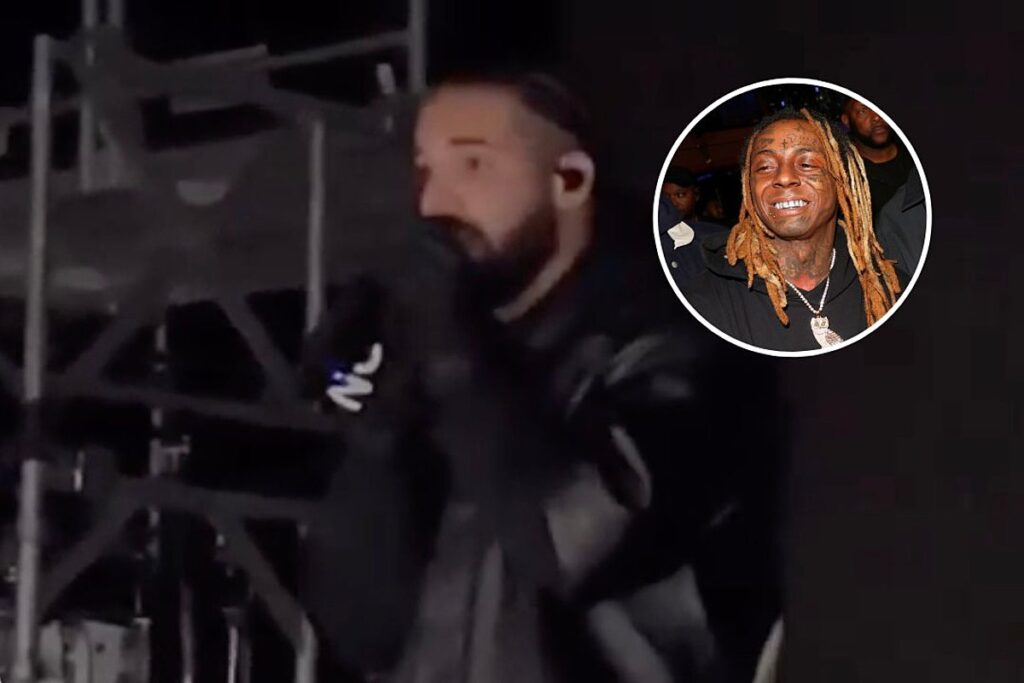 Drake pretended that he was a local emerging artist and opened up for Lil Wayne at his Toronto tour.
On Wednesday night (April 12), Lil Wayne's Welcome to Tha Carter Tour landed in Toronto at the History venue. Before Weezy rocked the mic, the rap veteran allowed a local up-and-coming artist to open for him. In clips that have surfaced online, the announcer explains to the crowd that Wayne wanted to give an opportunity to a local artist from Toronto to open for him.
"You'll see Wayne in a little bit, but you gotta show this local artist some love. Let's show this kid from Toronto some Toronto love," the announcer told the crowd. "And when you are done, please check out his music out, go check his music out on all platforms."
The audience seemed uninterested at first until Drake casually walked onstage. When the spotlight hit him that's when the crowd erupted in pure pandemonium.
During his opening set, Drizzy performed renditions of "Marvins Room," "Jungle," "Know Yourself," "Rich Flex," his verse on "Sicko Mode" and more.
Afterward, he gave his Wayne his flowers before he graced the stage. During his introduction, Drake called Tunechi "the greatest rapper ever."
"I'm not gonna be too long-winded," he told the crowd about his former Young Money boss. "I know I like to go into these emotional speeches, and I'm sure this man has heard it all."
"But I just wanna say, you are in the presence, literally — and I'm not talking about myself, by the way — you are in the building, in the presence of the greatest rapper to ever do this s**t. I promise you," he continued.
Drake would later join Lil Wayne during his set to perform "HYFR (Hell Ya F*cking Right)" and "The Motto."
Watch Drake Open Up for Lil Wayne at His Toronto Tour Stop
Watch Lil Wayne's Concert Performance in Toronto, Canada Below
See Rappers' Confusing Lyrics