Doja Cat Has a Strange Reaction to Fans Pointing Out Her Nipples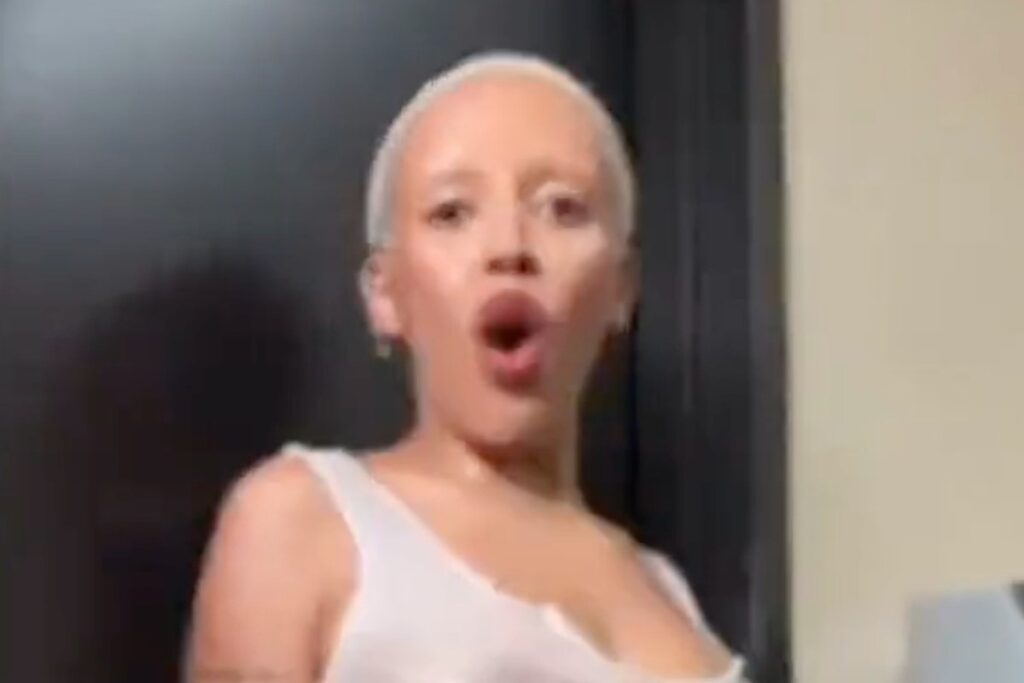 Doja Cat often has very interesting livestream sessions, and her latest one was no different because she had a strange reaction to fans' comments about her nipples.
Doja Cat Has a Strange Reaction to Fans Pointing Out Her Nipples on Instagram Live
On Monday (Nov. 6), the Scarlet rapper went live on Instagram to spend some time with her supporters. During her time on IG, she was seen jiggling her breasts in a sheer top and dancing away. She then suddenly stopped when a fan commented they could see her nipples.
"Oh no, you see my nipples? You see my big fat t*ts?" she said. "Oh God! Oh no! You see them? My nipples? Oops! Shut up. Shut up! Shut the f**k up." Doja then pretended to fight said fan by punching at the camera.
Elsewhere in the stream, she says: "It's taking everything in me not to take off my f**king clothes right now!"
Before signing off, she sarcastically apologized. "You guys, I'm so sorry. I didn't mean that. I feel like that was really mean for me to do that. To make that video. That was disturbing. I'm serious!"
Doja Cat Is Currently on the Scarlet Tour
Doja Cat recently kickstarted her Scarlet Tour in San Francisco on Oct. 31. With Doechii and Ice Spice in tow, Doja will make 24 stops in cities like Las Vegas, Denver, Houston, Dallas, Miami, New York, Boston, Detroit and more. She'll wrap things up in Chicago on Dec. 13.
See Doja Cat respond to her fans on her livestream below.
Watch Doja Cat Respond to Fan on Livestream
See the Stories of How Rappers Got Their Artist Names