Diddy Reportedly Under Investigation by NYPD for Sexual Assault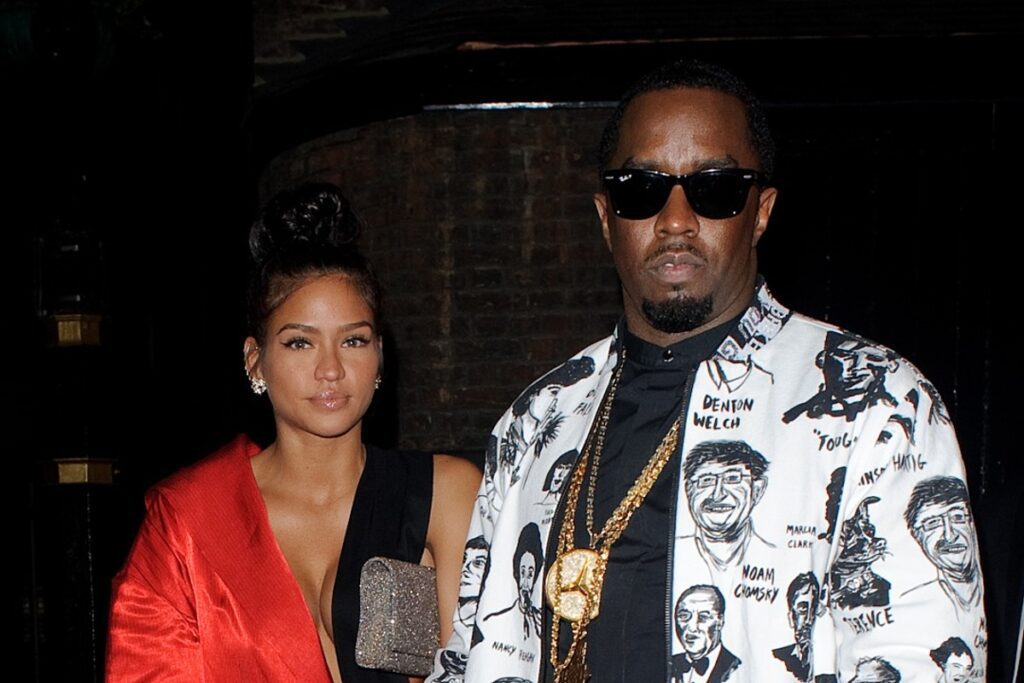 UPDATE (Nov. 17):
Despite previous reports that Diddy is the subject of a criminal investigation by the NYPD regarding Cassie's assault accusations, the department has clarified that is not the case in an official statement.
"There is no such investigation, at present," a New York police spokesperson told XXL on Friday (Nov. 17). "The NYPD always treats allegations of sexual assault and rape extremely seriously, and urges anyone who has been a victim to file a police report so that support and services can be offered to survivors and a comprehensive investigation can be conducted."
ORIGINAL STORY (Nov. 17):
Diddy has reportedly become the subject of an NYPD criminal investigation involving sexual assault.
Diddy Under Investigation by NYPD Following Cassie's Lawsuit and Claims of Abuse
On Friday (Nov. 17), TMZ reported that the NYPD currently has an active case with the name "Sean Combs" listed, Diddy's birth name. The case file is reportedly "locked," meaning its contents are highly sensitive and restricted. The NYPD's filing comes less than 24 hours after Diddy's former artist and ex-girlfriend Cassie filed a scathing lawsuit against him on Thursday (Nov. 16). She claims the Bad Boy Records founder subjected her to years of physical and sexual abuse between 2007 and 2018 and accuses him of raping her as well.
"The NYPD takes sexual assault and rape cases extremely seriously, and urges anyone who has been a victim to file a police report so we can perform a comprehensive investigation, and offer support and services to survivors," the NYPD said in a statement to XXL.
Diddy Accused of Blowing Up Kid Cudi's Car
Court documents obtained by XXL on Thursday (Nov. 16) provide details on Cassie's claims that Diddy abused her for years. In the lawsuit, the singer elaborated on a brief relationship she had with Kid Cudi back in 2011. Cassie claimed that Diddy learned of their short fling by looking through her phone one night, and allegedly grew enraged. She said Diddy "proceeded to place a manual corkscrew between his fingers" and lunged towards her.
Cassie added in the lawsuit that she ran away that night and stayed at Cudi's house for a time. The suit goes on to say that in February of 2012, during Paris Fashion Week, Diddy "told [Cassie] that he was going to blow up Kid Cudi's car, and that he wanted to ensure that Kid Cudi was home with his friends when it happened."
"Around that time, Kid Cudi's car exploded in his driveway," the suit reads.
A spokeswoman for Kid Cudi additionally confirmed Cassie's account to The New York Times.
Diddy's Lawyer Releases Statement to XXL
Diddy's lawyer, Ben Brafman, released a statement to XXL responding to the allegations.
"Mr. Combs vehemently denies these offensive and outrageous allegations," he said. "For the past six months, Mr. Combs has been subjected to Ms. Ventura's persistent demand of $30 million, under the threat of writing a damaging book about their relationship, which was unequivocally rejected as blatant blackmail. Despite withdrawing her initial threat, Ms. Ventura has now resorted to filing a lawsuit riddled with baseless and outrageous lies, aiming to tarnish Mr. Combs's reputation and seeking a payday."
Cassie is seeking an undisclosed amount in her lawsuit.
See the Most Expensive Rapper Homes Anyone Would Want to Live In
Homes owned by Future, Drake, YoungBoy Never Broke Again and more.