Destroy Lonely Shares Five Songs That Define His Career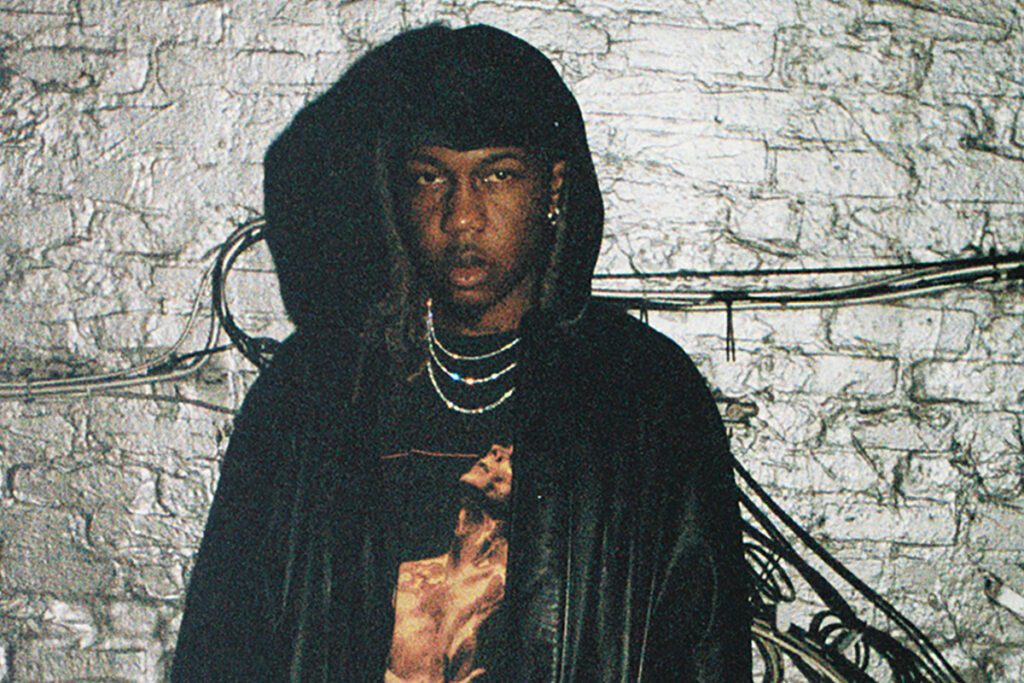 Define Me
Interview: Kemet High
Editor's Note: This story originally appeared in the Winter 2022 issue of XXL Magazine, on stands now.
There's a shift happening in Atlanta's rap scene right now and Destroy Lonely, 21, has been capitalizing on the moment. Over the last few years, he's pulled fans into his universe of metallic sonics through projects like No Stylist and , among others. Having motion, he also caught the attention of Playboi Carti, who signed Lonely to his label Opium in 2021. Ahead of his early 2023 release, If Looks Could Kill, Destroy reveals the five-song soundtrack that informs it all.
"Blitz"
It's like my favorite song right now just because it really takes me back to growing up, riding around and listening to Pluto [Future], OJ Da Juiceman, [Young] Thug. Real Atlanta music. That's why I decided to shoot the video for it because I wanted to show people like, Yeah, I'm on my turning up shit. And I'm on my alternative and being creative shit. But I'm still from the A. I made that song when I was on tour with Ken [Car$on].
"Bane"
"Bane," just because I feel like that's how a lot of people came to know me. And being an artist, that's the song that I hate so much. But I love that I hate it so much. [I hate it because] I made that song when I was 17. And when it came out, nobody was fucking listening to it. And now, niggas wanna act like it's the best song they ever heard.
"Miley Cyrus"
It's pivotal for my career because when I was younger, I was watching Hannah Montana and Miley Cyrus. I started up when I was 14, so I'd be going to school and then go home and make songs on some real-life Miley Cyrus shit. Or at least that's what I felt like in my head. And she had blonde hair. So, it was just more of like a parallel of me.
"Dover Street Market"
That shit helped my career because the piano, the beat on that, Clayco just snapped and a lot of people really fall in love with the first couple of keys. And then at my shows, that shit goes so crazy. It's just a really beautiful song and I don't even shop at Dover Street Market no more. I used that [song] as a milestone.
"No Stylist"
Being completely honest and this ain't even to sound arrogant, I just feel like it's refreshing for music. For people to be able to hear it and see a young nigga that could make something with substance and [something] that people could feel, whether they're 15 or 105. That shit is just my version of [Soulja Boy's] "Turn My Swag On."
Read Destroy Lonely's interview in the winter issue of XXL magazine, on newsstands in January 2023. Check out additional interviews in the magazine, including conversations with Freddie Gibbs, Chance The Rapper, Ab-Soul, G Herbo, DaBaby, EST Gee, Murda Beatz, Morray, Ice Spice, Jeleel!, Armani White, producer Dez Wright, singer Kiana Ledé, actor Shameik Moore, plus a look at hip-hop's love for wrestling, a deep dive into how new artists get on in hip-hop these days, the ways in which women in rap succeeded in 2022, the rapper-run podcasts the game has grown to love and a tribute to rappers we lost in 2022.
See Photos of Pusha T's XXL Winter 2022 Issue Cover Story