Coi Leray Admits She May Have Overreacted With Her Latto Comment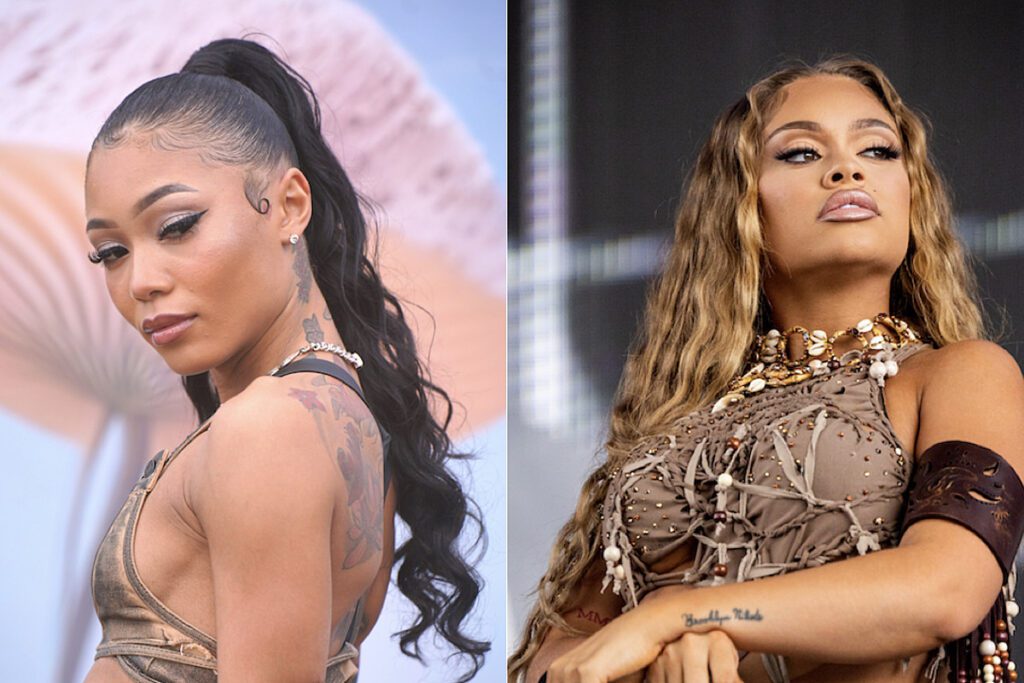 Coi Leray admits that she may have overreacted with her comments regarding Latto's new single.
On Friday (April 21), Coi Leray hopped on her Twitter account and doubled down on her remarks about Latto's just-released song, "Put It on Da Floor." The New Jersey-bred rapper initially blasted Latto for comparing her to a blunt with the line, "Smokin' on that gas, blunt big as Coi Leray/Bitches like to run their mouths but I'm the type to run the fade."
The former 2021 XXL Freshman acknowledged she might have overreacted with her heated remarks to Latto.
"Maybe I [overreacted] idk. End of the day. Don't say my name for clicks and likes," Coi tweeted. "Specially if we don't speak or communicate. I'm not a big blunt small blunt. Don't compare me to nada.
Mention bitches you actually beef with. Put it on the floor but leave me out of the bs."
There's a lot that goes on behind the scenes," she added. "Y'all don't be knowing the half of the s**t that goes on in this s**t. But the main goal is ICON S**T. If it don't make me rich or better person. Stay away."
Coi's statements come after she accused Latto of body-shaming her on "Put It on Da Floor."
"Latto bye. Here you go taking about my body," she initially wrote on Twitter. "Please do not come on here and talk about nobody BODY. Lol like seriously . Out of all things . Lmaooo ya blunt my size ? Lmaooo this s**t is never ending."
Latto has not yet responded to her accusations.
Coi Leray has had to deal with people body-shamming her on social media. Earlier this month, the "Players" rapper clapped back at trolls who were telling her that she was too skinny and that she eat more.
"Only thing I'm eating is this mother f**king hit," she responded. "Actually… I'm ready to eat another one… Ready for more music?"
Hopefully, as Coi Leray establishes herself in the rap game, fans will simply focus solely on her music and not so much on her body size.
See Coi Leray's Tweets Below
See Women Rappers Who Made Hip-Hop History