Chrisean Rock Airs Out Issues With Blueface in New Video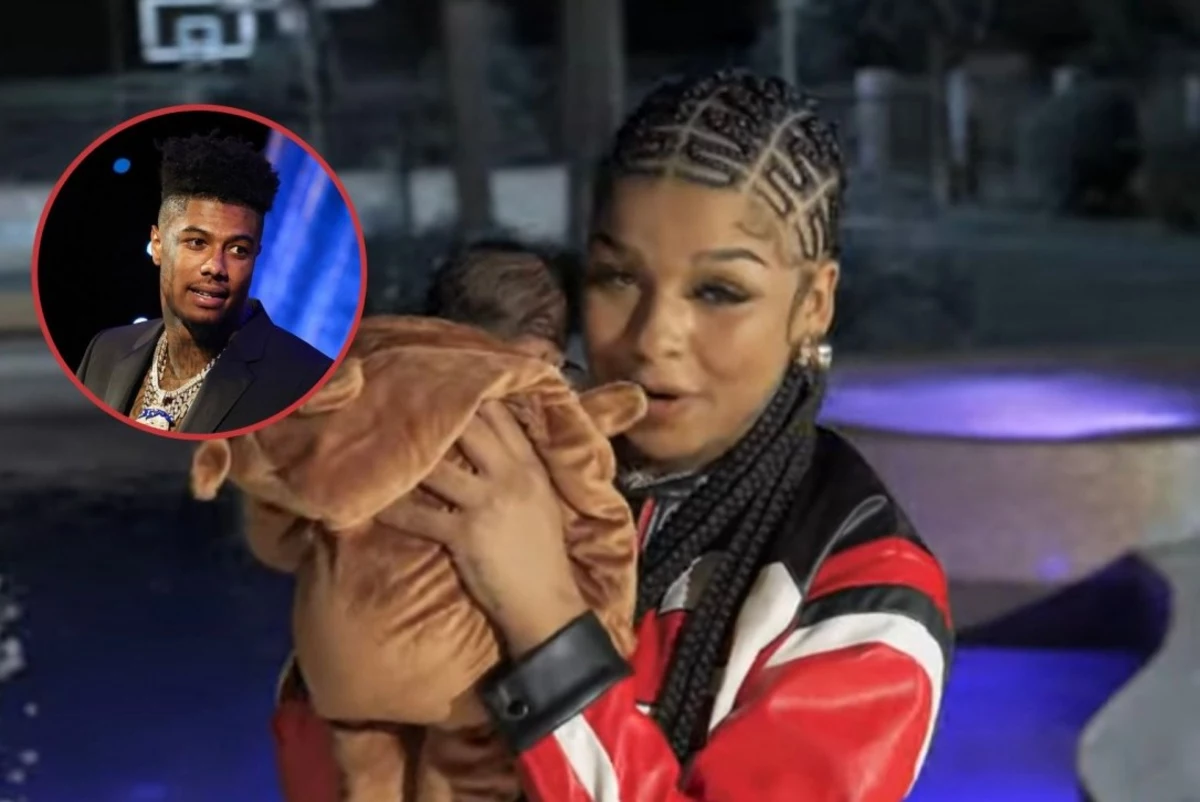 Chrisean Rock aired out her issues with Blueface in a new music video for "Baby Father Drama" following their recent beef over their one-month-old son's genitals being posted on Blue's social media.
Chrisean Rock Airs Out Issues With Blueface in New Song
On Saturday (Oct. 7), Chrisean Rock hopped on her YouTube channel and uploaded the official music video for her new single, "Baby Father Drama." The song's title seems to be a play on the name of Blueface's latest track, which is called "Baby Momma Drama."
In the DeCarlo-produced offering, Chrisean Rock seemingly calls out the Los Angeles rapper for posting their son, Chrisean Malone Jr.'s genitals on X, trying to financially control her and more. The visual can be seen below.
"No weapon formed against us shall prosper/Fatherless child left with no option," Chrisean Rock raps at the 0:38-mark of the video below. "You really think posting that picture was fair/Deep down you know that s**t was sick, you need to care/You a bitter baby father, that s**t clear."
Chrisean Rock continues: "Business ain't business cause you'd rather be toxic/F**k the money/When I left, I left with empty pockets/So made new money/F**k the victim card b***h I got options."
The 23-year-old artist first teased "Baby Father Drama" on Sept. 25 after hopping on Instagram and uploading a short video of herself listening to the emotive trap single.
Chrisean Rock Gets Mad at Blueface for Posting Inappropriate Picture of Chrisean Malone Jr.
More drama between Chrisean Rock and Blueface began to unfold last month after a photo showing their newborn son's genitals showed up on Blueface's X page. The rapper claimed later on that his account was hacked. After Chrisean Rock said she planned on pressing charges for the incident, Blueface later claimed he was not the Chrisean Jr.'s dad.
See Chrisean Rock's new music video for "Baby Father Drama" below.
Watch Chrisean Rock Air Out Her Issues With Blueface in New Video for "Baby Father Drama"
See Wild Rap Beefs That'll Probably Never Be Resolved
Pusha-T and Drake, YG and 6ix9ine, and more.