Boosie Says He Would Have Taken Plea Deal If He Was Tory Lanez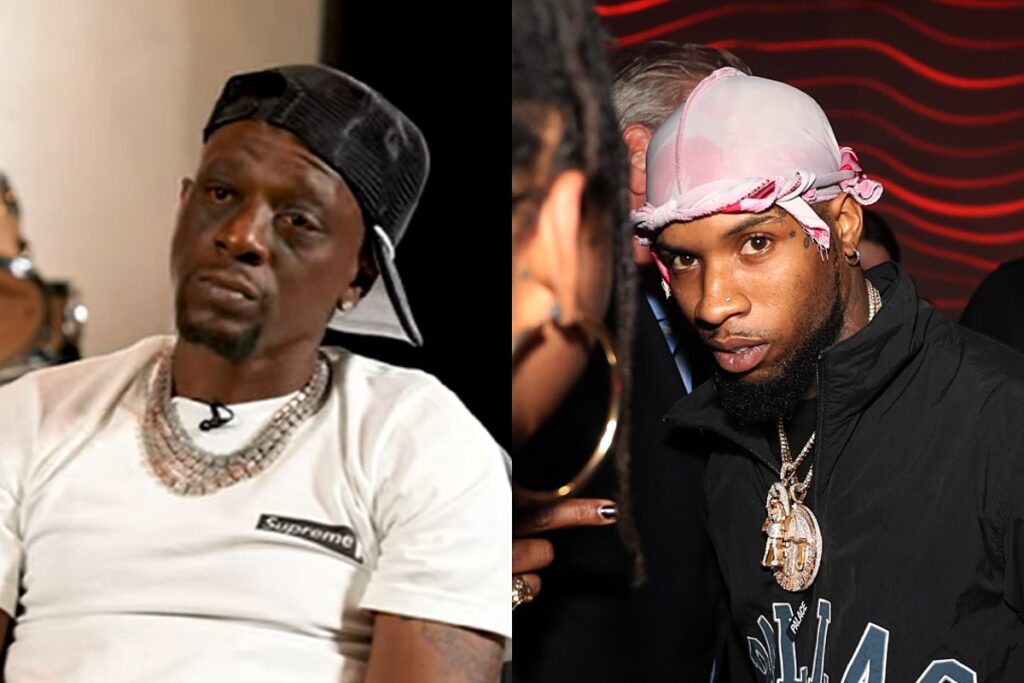 Boosie BadAzz says he would have taken a plea deal if he was in Tory Lanez's shoes in the Megan Thee Stallion shooting case.
On Wednesday (May 17), VladTV debuted the latest segment of their new interview with Boosie where he addresses Tory Lanez being found guilty last December of shooting Megan Thee Stallion. Boosie believes Tory could have gotten lesser time if he'd made a deal with the prosecution and avoided trial.
"If he would have went in there and said he wanted to make a deal, [with] them lawyers he got, he could have been doing time in a facility with damn-near nobody around him," Boosie opined in the video below.
"I know a lot of people like that. They was offered 10 years and they didn't take it. And they end up getting 30," Boosie continued. "I seen it all the time. When I was in [prison] they come in there like, 'I ain't doing no 15, mane.' They end up getting big time. I would have tried to get five years."
Hindsight is 20/20. Tory Lanez took the case to trial last December and appeared very confident that he would be vindicated.
"I'm going to leave this here one more time …and watch how it ages," Tory Lanez posted on Twitter at the beginning of his trial. "NO WEAPON FORMED AGAINST ME SHALL PROSPER … AND EVERY TONGUE THAT RISES AGAINST ME IN JUDGEMENT SHALL BE CONDEMNED u sit and watch now …. And don't ever question the GOD I serve again. This is my last tweet."
Unfortunately for Tory, weapons prospered and he was found guilty following a two-week trial on Dec. 23, 2022. After a failed attempt at appeal, he will be sentenced on June 13. He faces a minimum of nine years and a maximum of 22 years in prison.
See Boosie BadAzz Commenting on Tory Lanez's Trial Below
See 44 of the Longest Prison Bids in Hip-Hop History
C-Murder, Max B, B.G. and more.