Blueface Proudly Ghosts Woman After Flying Her Out to See Him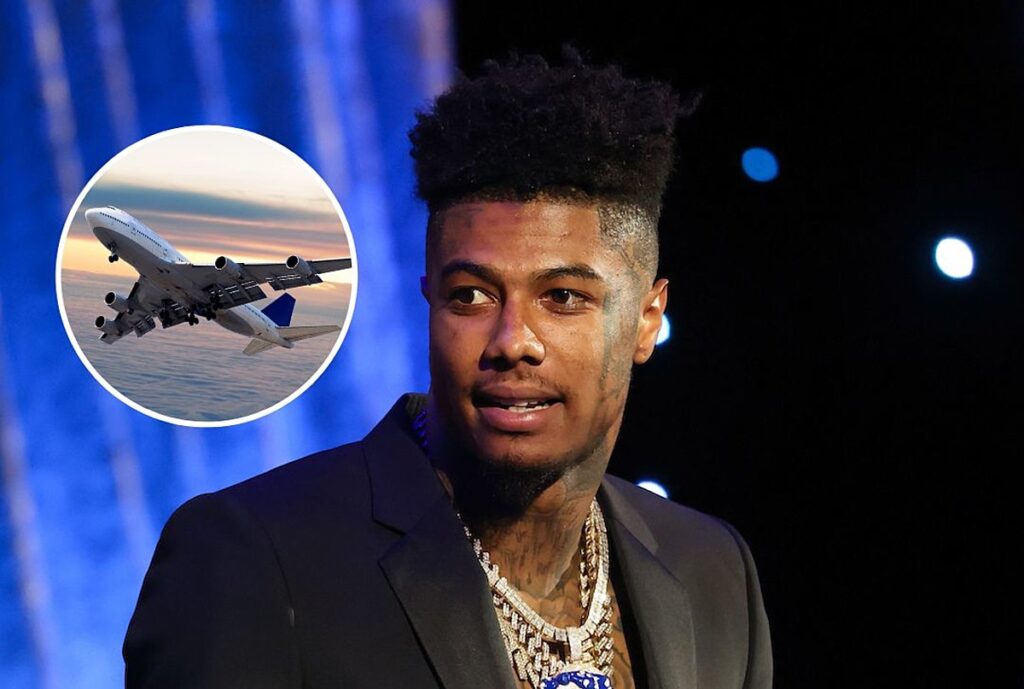 Blueface has been called out by a woman who he proudly ghosted after flying her out to see him.
On Wednesday (May 17), Instagram model @caramelthebarbie jumped on her Instagram Story and aired out Blueface for ghosting her after he flew her out to California to meet him. In a series of screenshots, she revealed all the text messages between her and Blueface.
"I will never let another n***a fly me out again idc how big of a celebrity you are fuk that s**t! [pensive and two smiley face emojis]," she wrote in one image.
In another image, which featured the hotel room @caramelthebarbie was staying at, she captioned it: "Then you weird asking me to send you a video of me in the hotel room that YOU paid for all for yourself u to turn around and no show lol Wedirdoooo."
She later added: "I ain't trippin tho I ain't take no losses what so ever it's just the simple fact that we planned this trip week in advance all for you to no show when I get here lol [smiling face with open mouth emoji][.] Why have me come in the first place?
That's a good question.
In response, Blueface hopped on his IG Story and shared a video explaining the situation. According to the "Thotiana" rapper, he was simply too busy to meet her.
"I hit her with this, 'Check it. Baby, you know I'm a businessman and you was not in the business plan. I'll squeeze you in when the results are in," he claimed he told the woman he flew out.
Later, Blueface returned to IG Story proudly boasting about ditching the woman and deserving the Player of the Year award for his misogynistic behavior. The Los Angeles rhymer reiterated that he didn't have time to meet her and now she's trying to out him on social media. "She wasn't on my to-do list," he gloated.
Meanwhile, television personality Claudia Jordan commented on her thoughts on Blue's bicoastal booty call. In her IG Story, she warned women to avoid Blueface because he's a "damaged human."
"He's disgusting. Ladies and gents…stay away from this man until he does the work. He's a severely damaged human. Ugh!" she wrote.
There's no word on what Chrisean Rock thinks about all this. The reality star is currently pregnant with Blueface's baby. In her May 6 Instagram post, she revealed that she's 20 weeks out in her pregnancy.
Watch Blueface Explain Why He Ghosted a Woman He Flew Out Below
See 50 Lyrics Rappers Got Wrong