Blueface and Chrisean Rock Share the Baby Name for Their Child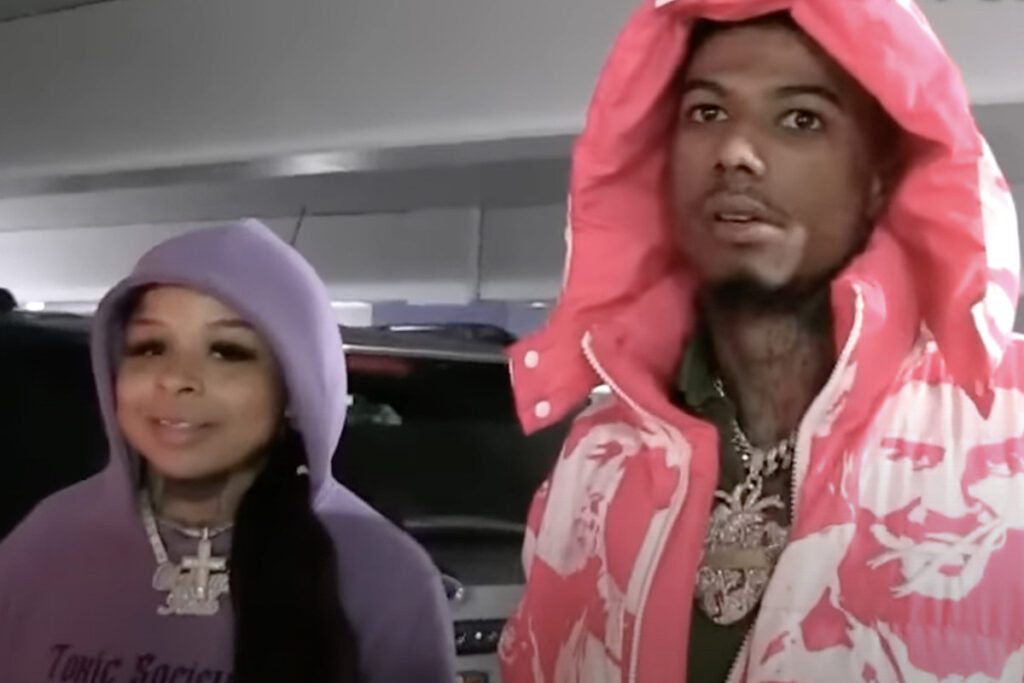 Blueface and Chrisean Rock are preparing for the arrival of their new baby and shared some baby names for the child.
In a video interview with TMZ, which premiered on Monday (April 3) on their YouTube channel, Blueface and Chrisean Rock were asked if they have any baby names for their child. "Blueface baby," joked Blue, with Rock quickly shaking her head and rejecting that name.
However, the couple did offer some baby names they were considering. Rock said they were debating on naming their child either Royal Blue or Blue Royal.
The TMZ cameraman then asked them if they were getting the baby room set up, to which Blueface replied, "We haven't made it that far, yet."
On the relationship front, Blueface and Chrisean Rock appear to be doing well. However, they faced some backlash when Rock was allegedly caught on camera smoking while pregnant. The "Thotiana" rapper seemingly appear to defend his girlfriend's smoking habit.
"Lots of women smoke weed until their last trimester there is no effect don't shoot the messenger," Blue responded on his Twitter account. In a follow-up tweet he added, "I'm only tweeting the truth whether its In her favor or not I'm not bias."
Nevertheless, when Blueface was asked how he feels about people negatively commenting on his relationship, he simply shrugged it off.
"S**t, just keep going, it's gonna be bumps, it's gonna be ups and downs smiles and frowns," he said. "But s**t I'm gonna keep going."
Before wrapping up the interview, Blueface and Chrisean Rock hinted that they might work on a possible collaborative album together.
Watch Blueface and Chrisean Rock Share Baby Names for Their Child
See the Definitive List of Bizarre Tweets From Rappers