A Guide to Rappers Touring in 2023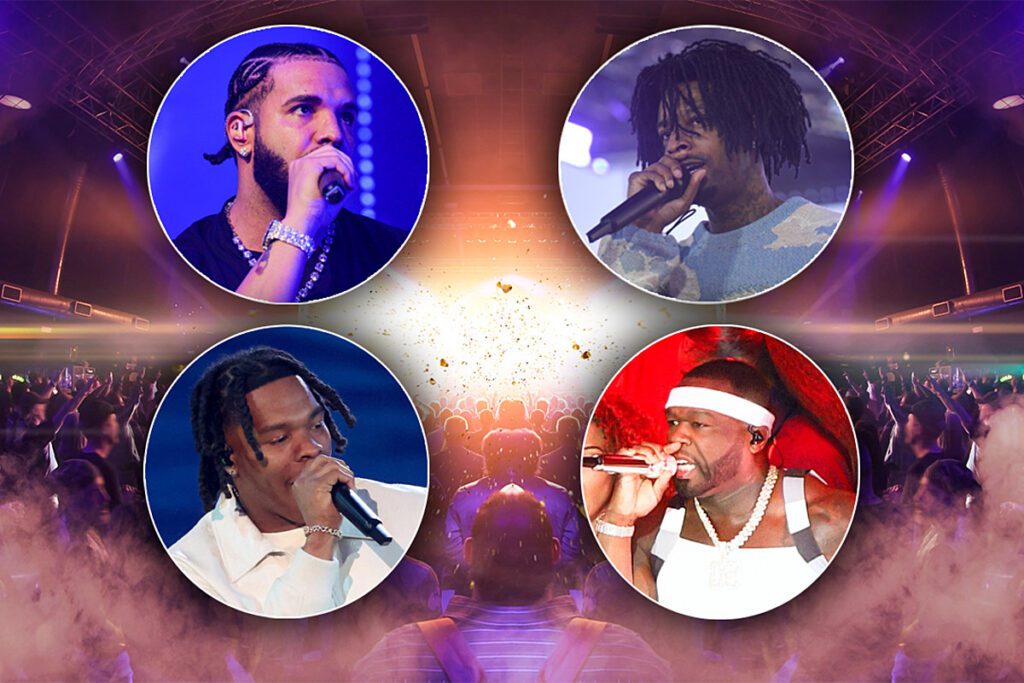 In the world of hip-hop, the prevailing theme for the summer of 2023 appears to be "outside," emphasizing the excitement of experiencing live music and concerts.
While Beyoncé's Renaissance Tour is anticipated to dominate the summer conversation, hip-hop's heavyweight artists are also preparing to connect with their fans in person. Although these may not be the first tours since the global impact of Covid-19, they could very well be the first opportunity for fans to witness their beloved rappers live since 2019. Rest assured, we have rap fans covered with comprehensive coverage of all the exciting hip-hop tours happening this summer and into the fall.
Drake and 21 Savage are set to embark on their highly anticipated It's All a Blur Tour this summer, in support of their 2022 album, Her Loss. Earlier this year, Drake gave fans an intimate show at the Apollo Theater in Harlem, as well as a performance at J. Cole's Dreamville Festival back in April. However, this upcoming tour will mark his first co-headlining venture since the 2018 Aubrey & the Three Migos Tour, making it an exciting return to the stage for the acclaimed artist. Drake not only brings his extensive history of hits from his previous albums to the stage, but he'll also likely include tracks from his successful releases like Certified Lover Boy, Honestly, Nevermind, and Dark Lane Demo Tapes.
Celebrating the 20-year milestone of his iconic album, Get Rich or Die Tryin', 50 Cent will be embarking on a 64-date tour for fans. Joining him on tour is legendary rhymer Busta Rhymes and singer Jeremih.
Lil Baby is also gearing up for his highly anticipated It's Only Us Tour, where he will be joined by a lineup including GloRilla, Gloss Up, Rylo Rodriguez, The Kid Laroi and Hunxho.
Check out the gallery below for more anticipated hip-hop tours this summer and for the rest of the year.
See the Guide to Rappers Touring in 2023