6ix9ine Gives Tell-All Interview About Gym Attack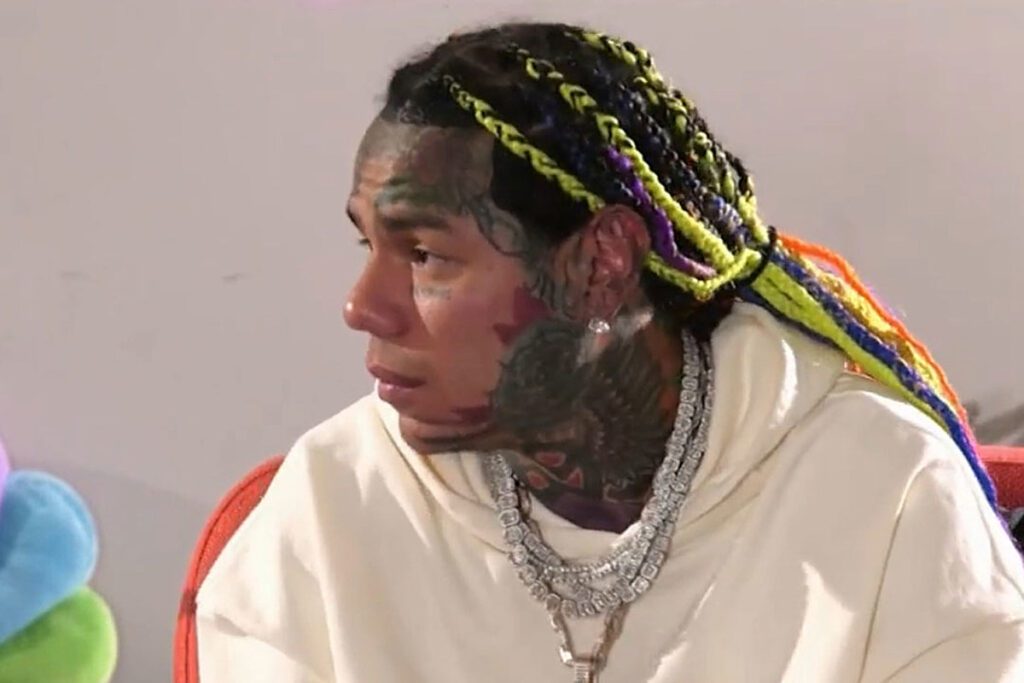 6ix9ine is speaking out in a new tell-all interview about his brutal attack at a gym last month.
The rapper gave an exclusive interview to NBCMiami.com, which premiered on Thursday (April 6), and told reporter Sheli Muniz that he has no regrets about what happened and called the gym attack "cowardly."
"There was a lot of contusions to my face, jaw, ribs. I was in the hospital for four days," 6ix9ine explained to Muniz about the injuries he sustained in the beating.
Tekashi said that he hadn't had security for two years before the attack and felt that he didn't need any.
"I felt at peace," he said. "I felt like I wanted to be regular, normal. I love going to the supermarket with my mom. I love going to the movie theater."
"I love going to, you know, restaurants and not have to say, 'Oh, I'll wait for the security team," he continued. I'll just go do it."
Muniz asked 6ix9ine if he would have done something different on that day and he replied, "No, I wouldn't do anything differently."
As for what he thinks of people who say that he's a snitch and deserve the assault on him, he said that those people are filled with hate.
"I feel like that people…just people full of hate that doesn't know the real story," he said. "What's documented in court, right? Because facts are facts, right?"
Despite his vicious beatdown, 6ix9ine said that he's not in fear of his life and he's not hiding from anyone.
"Nothing changes at all, this is life," he stated. "I'm not scared to live my life. If I was scared I would have took the witness protection from the government. I denied it."
"I'm outside, my car is outside. Rainbow-painted Lambo," he continued. "[I'm] not hiding from anyone."
"Life keeps going," he added, before concluding, "I'm that talented. I don't need to get beat up to sell a record."
As previously reported, three men—Rafael Medina, Jr., Octavious Medina and Anthony Maldonado—were arrested on March 30 for the assault and robbery of 6ix9ine. Since the arrest, a report has surfaced that Medina Jr. is a high-ranking member of the Latin Kings gang. Rafael Media, Jr. and Octavious Medina are apparently father and son.
6ix9ine has also addressed the attack on his Instagram account, which you can read below.
Watch 6ix9ine's interview with NBCMiami.com Below
Watch 6ix9ine's EXTENDED interview with NBCMiami.com Below
See the Definitive List of Bizarre Tweets From Rappers