50 Cent Clowns Kanye West Over Reports of Lawyers Dropping Ye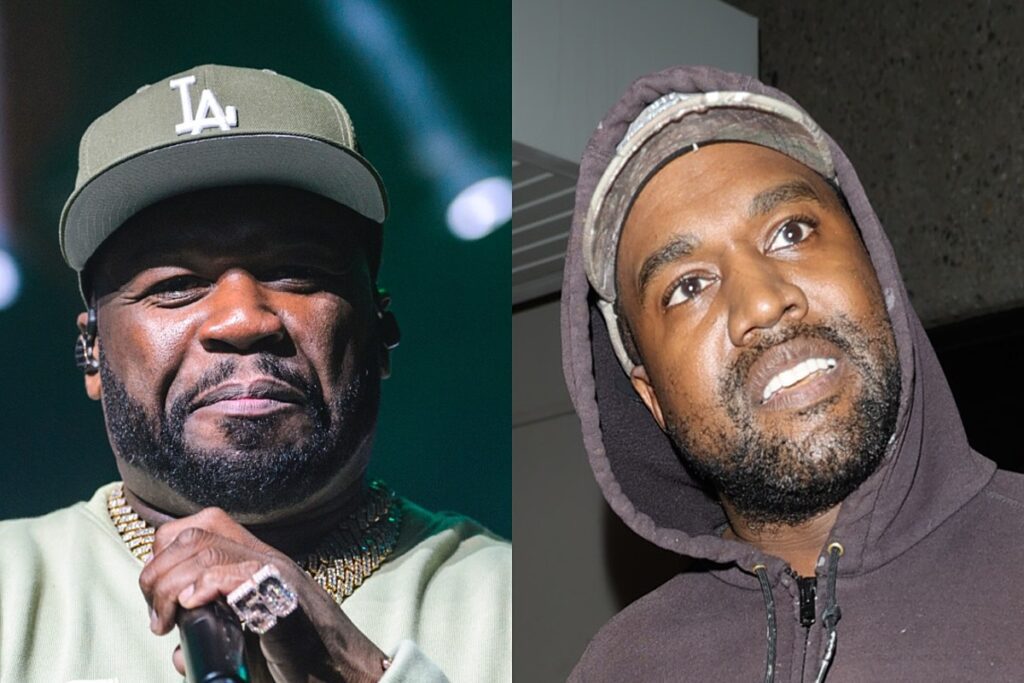 Reports that Kanye West's legal team plan to announce they are dropping him as a client via a newspaper ad has 50 Cent cracking jokes.
Last night (Jan. 16), 50 Cent offered some commentary about the situation on Instagram, after multiple outlets reported Ye's legal team, Greenberg Traurig, LLP, is at its wits' end with the controversial rapper after being unable to get in touch with him to talk about his mounting legal issues. According to Fif, there must be real problems because lawyers typically stand by a client's side as long as they are footing the bill. In the IG post, 50 shared a screenshot of an article about the legal team's last-ditch effort to reach Ye by way of newspaper ad.
"The lawyers don't give a fvck what you do if you pay them," 50 Cent captioned the post. "Wait so you mean to tell me 😆they don't even want the man money they dropping him."
This isn't the first time 50 Cent has weighed in on Ye's recent downfall. In October of 2022, the Power producer commented on Ye facing backlash for anti-Semitic hate speech during an interview on The Breakfast Club in a less comical way.
"I think [Kanye West] is in a dangerous area," 50 Cent said in the interview. "Look, I forgive him for the things that he said because I already identify when something's going on that I don't understand…Even the White Lives Matter thing. There's nothing for me to say about it, though. I watch it take place and I go, 'OK, yeah,' that's him doing what he does, what Kanye would do. Even the original Trump support thing was a little out there for me. Everybody looks at things, they navigate things differently. One week it's, 'I don't want my kids raised by a White woman.' Then the next week it's, 'I want to go home.'"
50 Cent continued: "It's crazy, it's unpredictable. Unpredictable is entertaining. You don't know what's gon' happen next. And he's offering a description of crazy. But when you start getting in certain areas, they're not gonna actually be passionate for what's going on with him. 'Cause he's not crazy where he doesn't know what he's saying."
While Ye's lawyers are reportedly trying desperately to get in contact with him. He appears to be hiding in plain sight. It was recently reported that the controversial rap star recently got married to Yeezy designer Bianca Censori. The couple reportedly spent their honeymoon at Amangiri, a five-star resort in Utah's Grand Circle of National Parks and Monuments.
See 50 Cent's Post Clowning Kanye West Over His Legal Team Issues Below
See Companies That Have Cut Ties With Kanye West